Centro Cuesta gets Environment's kudos for protecting parrotfish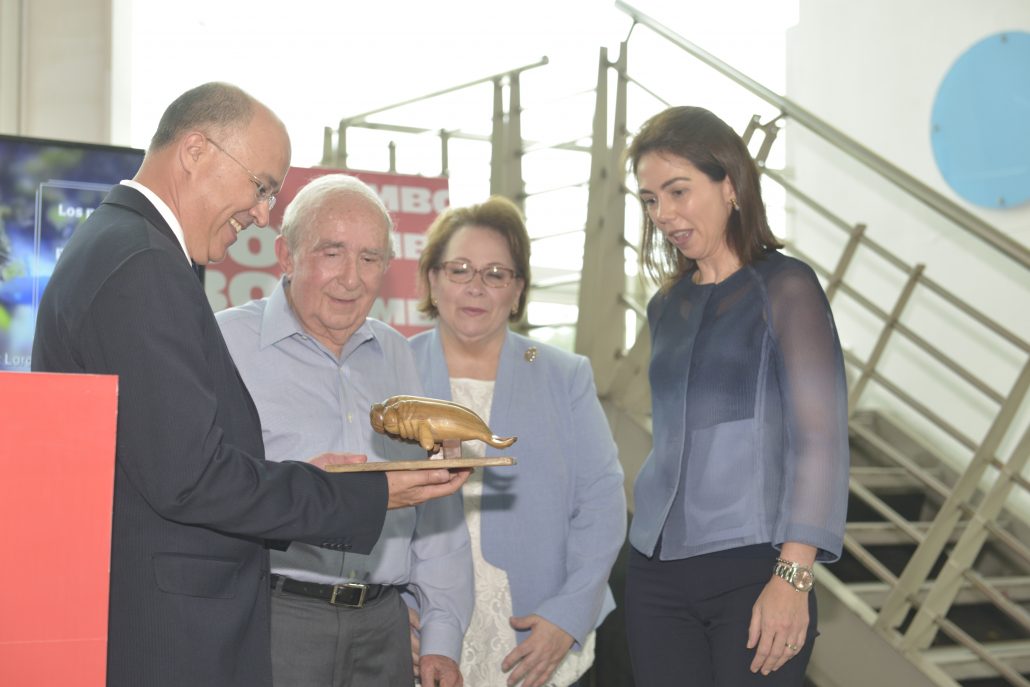 Francisco Domínguez, José Manuel González Corripio, Isabel González Cuadra, Vicki Malla.
Santo Domingo.- Environment minister Francisco Domínguez on Tues. recognized the CCN retail chain for its contributions to protect the parrotfish and conserving the country's ecosystem.
In a ceremony., Dominguez handed the recognition to José Manuel González Corripio for the successful campaign "the invisible fish" showcased in all CCN retailers.
The official urged other retail chains to imitate Jumbo's example of environmental conservation.
Also present in the event held at the Jumbo store on Luperón Av., were CCN executives Vicki Malla and Isabel González Cuadra.
Comments