Monterosso team wins Britcham Polo Cup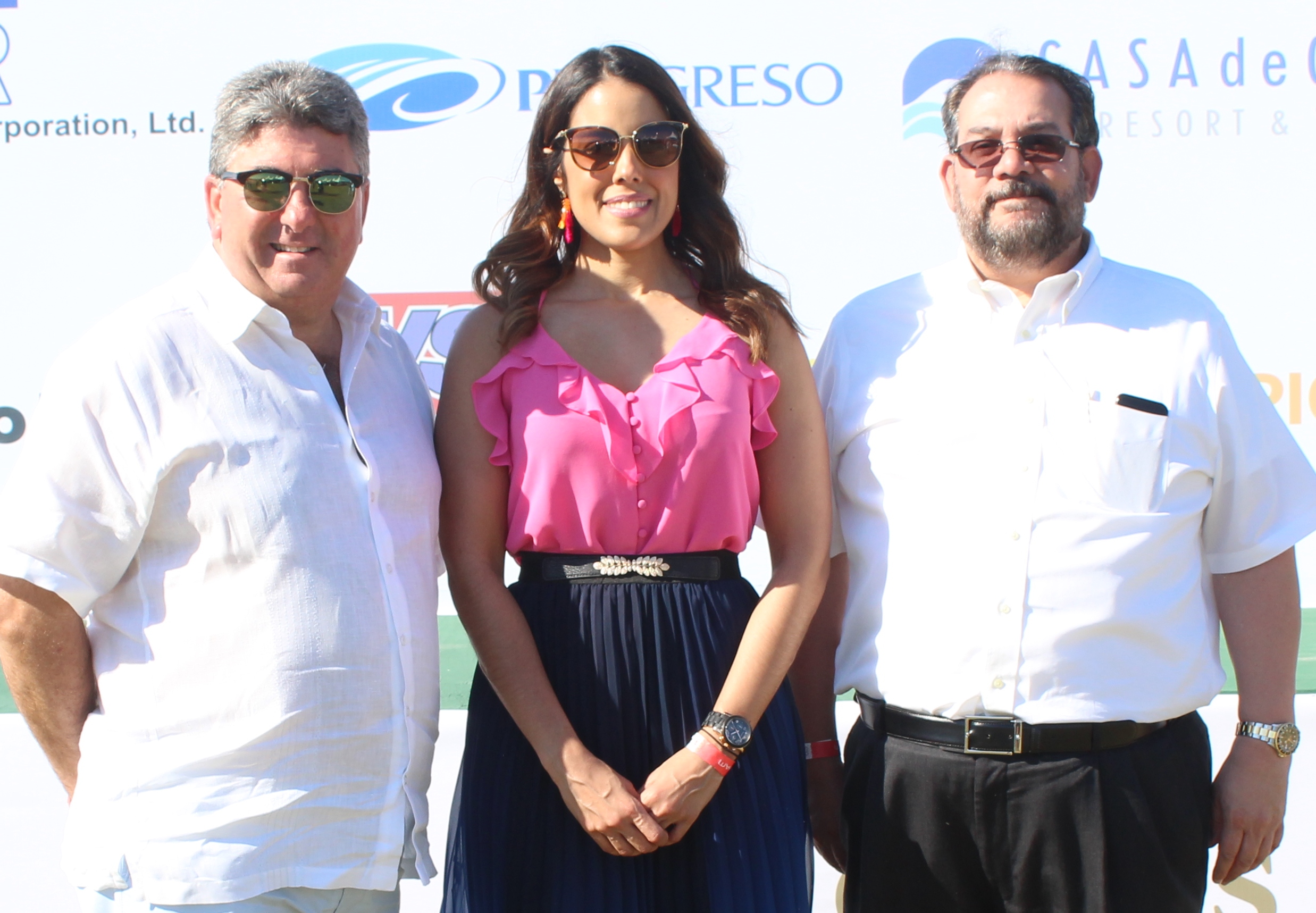 Chris Campbell, Francesca Ortiz, Guillermo Álvarez.
La Romana, Dominican Republic.- The Casa de Campo Polo Club was the posh backdrop to celebrate the VI ROYAL POLO CUP BRITCHAM 2018. A sunny afternoon with an exquisite crowd made this polo game the most exclusive event of the year.
The distinguished Ambassador of the United Kingdom, the Honorable Chris Campbell, was in charge of the bowl-in, which kicked off the game. A really exciting game where the participation of Leo Matos, captain of the Casa de Campo team, who was awarded with the most chivalrous player award was highlighted.
The brothers Santiago and Ignacio Toccalino, players both current in the British Open, made themselves felt in the last minutes of the game, turning the board around and making their Monterosso team rise with the victory 12 to 11.
"This VI Royal Polo Cup is part of BRITCHAM's efforts to combine cultural activities, in order to strengthen ties between the Dominican Republic and the United Kingdom, and promote economic and commercial exchange between both countries," said Francesca Ortiz, executive director of BRITCHAM.
Likewise, Mrs. Ortiz thanked all the sponsors who with their support and collaboration were part of the success of this event, as well as all the people who gathered on that beautiful afternoon.