Slugger Albert Pujols reaches historic 3,000 hits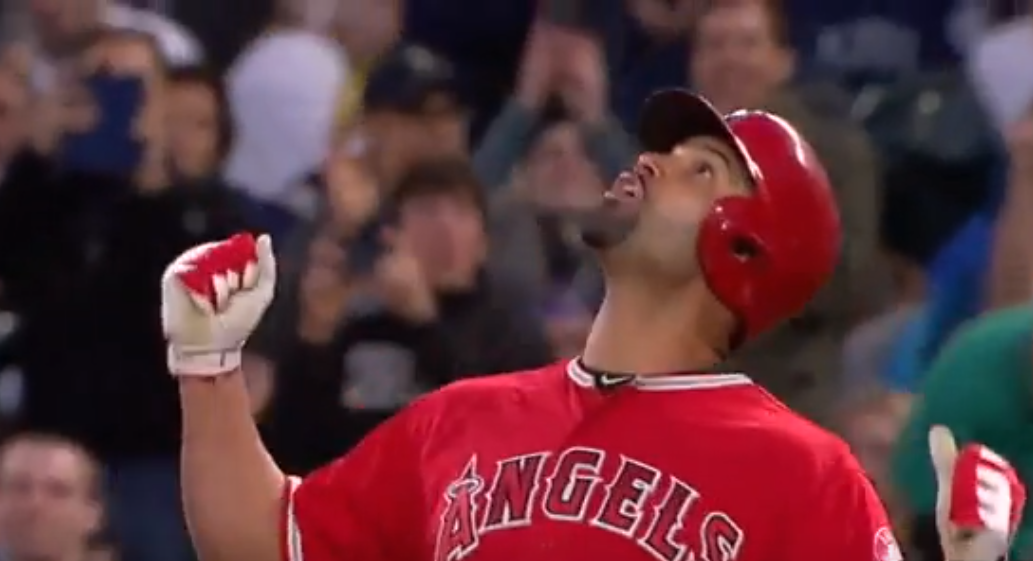 A. Pujols. Videograb diariolibre.com
Santo Domingo.-  Dominican slugger Albert Pujols on Friday became the 32nd player in Major League history to reach 3,000 hits, connecting a broken-bat single to right field in the fifth inning of the Los Angeles Angels and Seattle Mariners game.
The Dominican targeted a Mike Leake pitch and hit it into right field, in his sixth attempt to reach the mark after accumulating 2,999 hits.
The fans in Seattle stood up to cheer the visiting slugger, who kept the ball as a souvenir. The Los Angeles players celebrated Pujols' feat on the field before the game resumed.