Baseball inks a record 612 Dominican players with US$70.0M in bonuses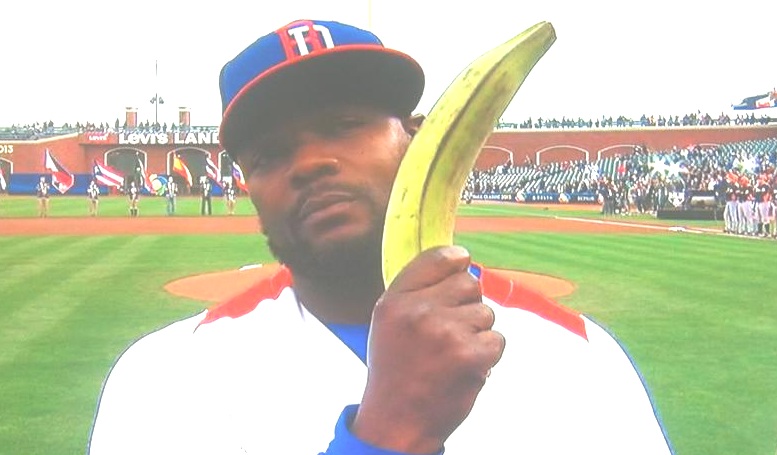 Fernando Rodney boasts banana power
Santo Domingo.- Major League Baseball(MLB) has signed 612 Dominican players from July 2017 to June 2018, with around US$70.0 million in bonuses, the highest in the history of the famous date of July 2.
MLB director in Santo Domingo Rafael Oscar Pérez, said that from 2012 until June 2018 MLB signed 2,786 players at a cost of nearly US$400.0 million, as a result of the agreement between the Major League teams and the Players Union in effect until 2021.
"Here what we can ponder is the Dominican talent, the independent programs, the leagues, and that's a glimpse of the work by the developers of talent as the result is that exorbitant signature of 612 between 2017 and 2018," Perez said in an interview on CDN SportsMax.