LatAm Amateur Championship will return to Casa de Campo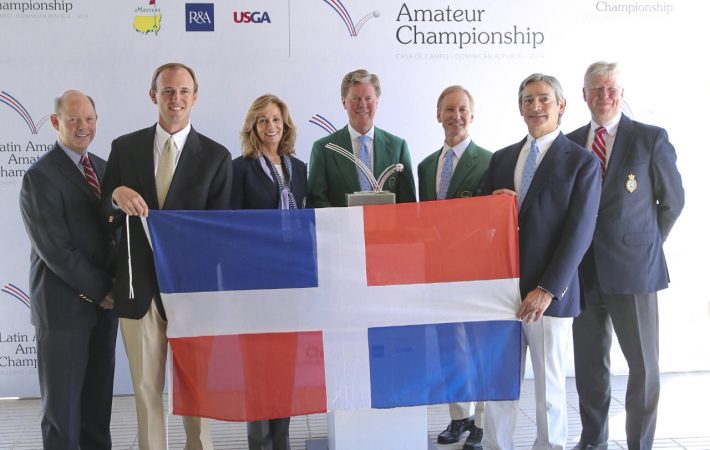 Santiago, Chile.- The Latin America Amateur Championship (LAAC) will return to Casa de Campo in the Dominican Republic for its fifth edition, which will be held January 17-20, 2019. Championship organizers made the announcement during the 2018 LAAC currently underway at Prince of Wales Country Club in Santiago, Chile.
Founded by the Masters Tournament, The R&A and the USGA, the LAAC was established to further develop amateur golf in South America, Central America, Mexico and the Caribbean.
The LAAC champion receives an invitation to compete in the Masters at Augusta National Golf Club. In addition, the winner and the runner(s)-up are exempt into the final stages of qualifying for The Open and the U.S. Open Championship. The champion is also awarded full exemptions into The Amateur Championship, the U.S. Amateur Championship and any other USGA amateur championship for which he is eligible.
The 2019 LAAC will mark the championship's return to Casa de Campo, which hosted the event in 2016. It was then that Costa Rica's Paul Chaplet claimed the title and went on to become the first player from Central America to compete in the Masters and the second-youngest competitor in Masters history at 16 years old.
Casa de Campo's world renowned Teeth of the Dog will once again be the course where golfers will compete for the LAAC title. Designed by Pete Dye and built in the early 1970s, Teeth of the Dog features seven holes along the Caribbean Sea and is routinely ranked as one of the best courses throughout all of Latin America and the number one in the Caribbean.
"It gives us great pleasure to welcome the Latin America Amateur Championship back to our beautiful resort and country," said Andres Pichardo Rosenberg, president of Casa de Campo and a native of the Dominican Republic. "This championship is a truly special event that is helping advance the game throughout our region and paving the way for Latin America's future golf stars. We are honored to play a role in supporting this mission as hosts and look forward to seeing the most talented amateur players once again rise to the challenges our course offers."
In 2015, Matias Dominguez, of Chile, was named the inaugural champion with a one-stroke victory at Pilar Golf in Argentina. Following Chaplet's win in 2016, Toto Gana triumphed in 2017 at Club de Golf de Panama, marking the first time the LAAC was decided in a playoff and the tournament's second champion from Chile.
This week's LAAC at Prince of Wales Country Club features 105 players from 27 countries throughout Latin America. Television coverage includes two hours of live broadcast across five continents on all four days of play. Spectators are admitted free at Prince of Wales Country Club.