Dominican Adeuri Corniel takes world kitesurf crown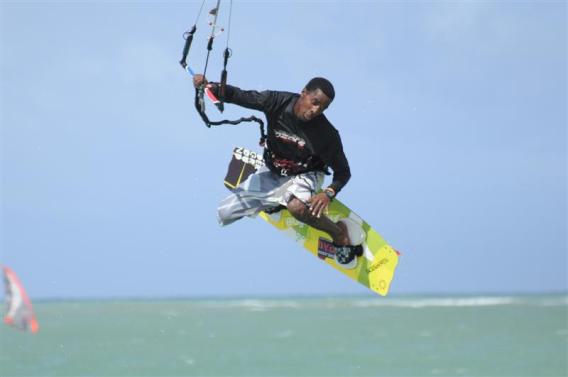 Canaries.- The Dominican Adeuri Corniel was crowned champion of the men's kitesurf freestyle category in the World Championship of Kitesurf and Windsurf that these days is held in Fuerteventura, Canary Islands.
The Dominican has shared a podium with the Swiss Maxime Chabloz, who came in second, followed by the Italian Gianmaria Coccoluto, while the current world champion, the Brazilian Carlos Mario, had to settle for fourth in the Fuerteventura Championship.
Finalists
After passing eight competitors last Saturday to the semifinals, only four of them managed to reach the final: Corniel with 33.73 points, Chabloz with 32.3, Coccoluto with 27.99 and Carlos Mario with 27.67 points.