Queens of the Caribbean face Japan at the start of the League of Nations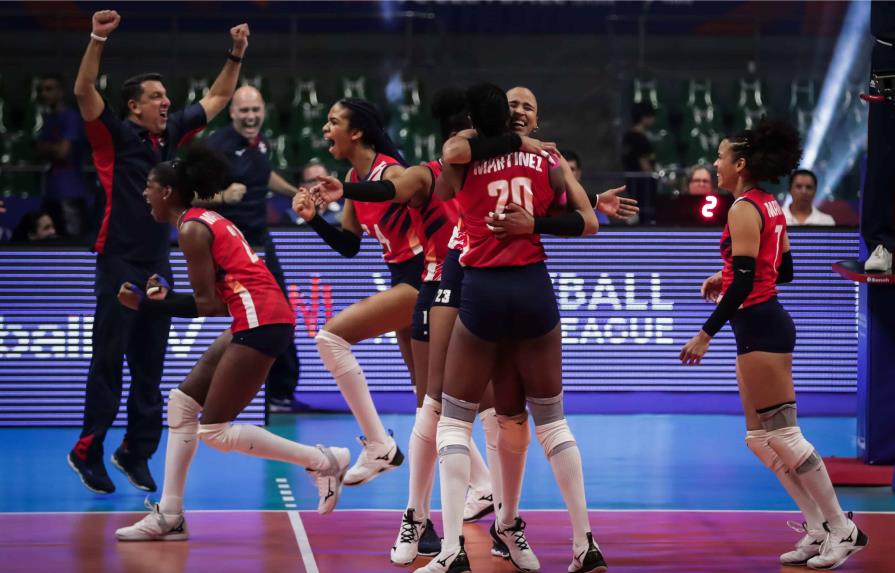 Santo Domingo.- The Dominican Republic's women's volleyball team, known as the Queens of the Caribbean, is set to compete in the Women's Volleyball Nations League. Their first match will be against the Japanese team in Nagoya, which marks the beginning of a three-week competition comprising 12 matches against top-ranked teams.
The tournament holds significance not only for the world ranking but also due to the limited rest that Dominican and international athletes have after completing their national championships before joining their national teams for this high-level event.
The 14 players selected by the Dominican team coach are Niverka Marte, Yokaty Pérez, Brenda Castillo, Yaneiris Rodríguez, Jineiry Martínez, Lisvel Eve Mejía, Alondra Tapia, Geraldine González, Angélica Hinojosa, Brayelin Martínez, Yonkaira Peña, Vielka Peralta, Gaila González, and Larismer Martinez.
Both this year's Women's Volleyball Nations League and the 2024 edition will play a key role in determining the world ranking, which serves as the second pathway to qualify for the Olympic Games. The first opportunity to secure a spot in the Paris 2024 Games will be in September, with six teams competing in three groups of eight.
Coach Kwiek acknowledges the importance of the tournament, stating that the players understand its significance and are willing to make sacrifices. He recognizes that the demanding schedule and lack of rest are challenges faced not only by the Dominican team but also by players worldwide.
Kwiek believes it is necessary to address the issue, urging the International Volleyball Federation (FIVB) to reconsider the current calendar to ensure sufficient rest for players who transition between club and national team competitions. He emphasizes that players are not machines and the current schedule leaves little time for recovery, leading to early retirements and increased pressure to achieve results.
The coach highlights the need for changes to prevent player exploitation, noting that individuals as young as 24 or 25 are already experiencing difficulties coping with the demanding schedule.