Ministry of Sports receives a courtesy visit from the mayor of Lawrence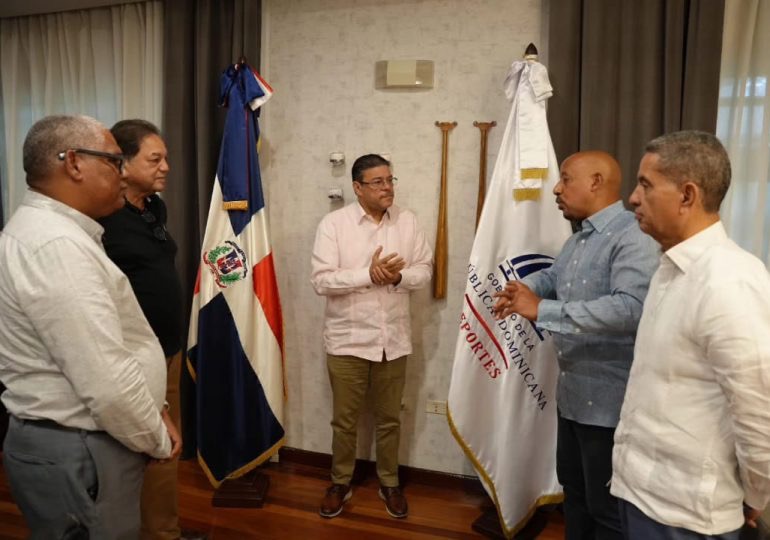 Engineer Francisco Camacho, the Minister of Sports in the Dominican Republic, received a courtesy visit from the mayor of Lawrence, Massachusetts, Brian De Peña. During the meeting, they discussed specific sports-related issues of common interest, particularly in support of the Dominican community in Lawrence.
The Vice Minister of Sports, Kennedy Vargas, also participated in the meeting along with veteran journalist Rafael Santos from the newspaper HOY. Vargas emphasized that the Ministry of Sports, under the instructions of President Luis Abinader and Minister Francisco Camacho, is committed to promoting sports across all municipalities in the country, as well as among the Dominican community abroad.
Vargas mentioned that the Patriotic Games have already been held in Puerto Rico, and upcoming events are scheduled in New York and Madrid at the end of August. The mayor of Lawrence expressed the community's need for the Patriotic Games to be held in their city as well, and he expressed gratitude for being considered for this important event.
The meeting concluded with Vice Minister Kennedy Vargas committing to visit Lawrence on behalf of Minister Francisco Camacho to evaluate the possibility of holding the Patriotic Games in the city, which has a thriving Dominican community energizing its atmosphere.