Thousands sway to raucous Carnival Parade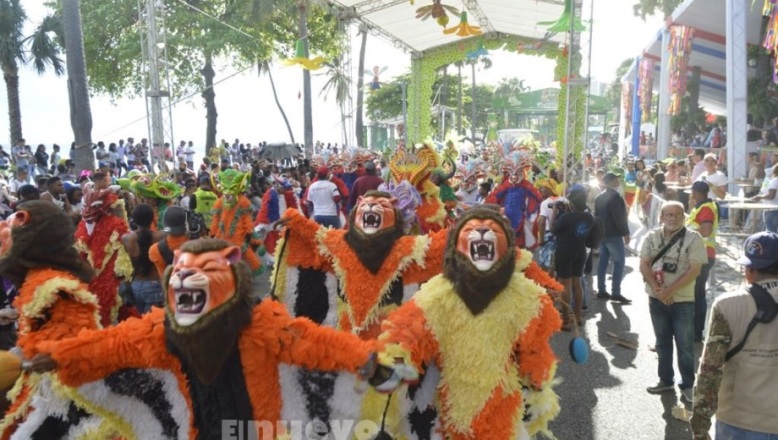 Santo Domingo.- Amid a raucous gathering which started 4pm Sunday, the National Carnival Parade was staged along the capital's seaside Malecon, headed by Eugenia Torres (Pequita) as queen and Merengue star Kinito Méndez as king.
Colorful floats, dance troupes and music bands set the rhythm in the yearly event in which the crowd filled both sides of the avenue to enjoy the performances by participants that hailed mostly from the sprawling barrios of Santo Domingo.
Produced  by José Enrique Pintor (Pinky) and sponsored by Presidente beer, the parade forced detours in traffic to protect the thousands of parade-goers.