Big sailboats ready for regattas along entire South coast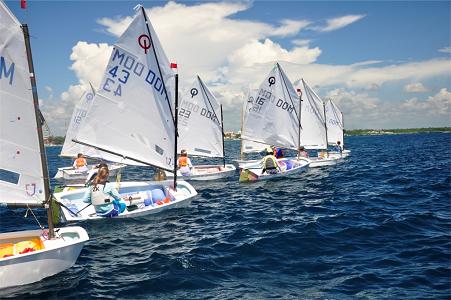 Santo Domingo.- The construction of new resorts with marinas that offer moorage, water supply, electricity and other services will lead  to the country's south coast host for the first time large sailboats as part of regattas starting this year.
"The beauty of its coasts, the good climate year-round, the conditions regarding the natural draft around its docks, the characteristics of the winds added to the arrival of all this new infrastructure that goes from Santo Domingo to Pedernales, will allow us to start with the first Southern Circuit this year with large sailboats, from 24 feet equivalent to 8 meters," said Dominican Sailing Federation (FEDOVELA) president Irina Pérez
"This South Circuit begins in mid-February from Boca Chica to Salinas in a one-shot regatta without stopping. On March 10, the Abordo Regatta continues, which departs from Calderas Naval Base, then on April 15, we continue with the Dominican Navy's 174th Anniversary Regatta," she said.
She said the calendar also includes Barahona with the Palito Seco Regatta in mid May and then return to the of Boca Chica port. "It's the first time that the South has been included in a tour of this nature."