New airline to fly to Las Americas, Punta Cana airports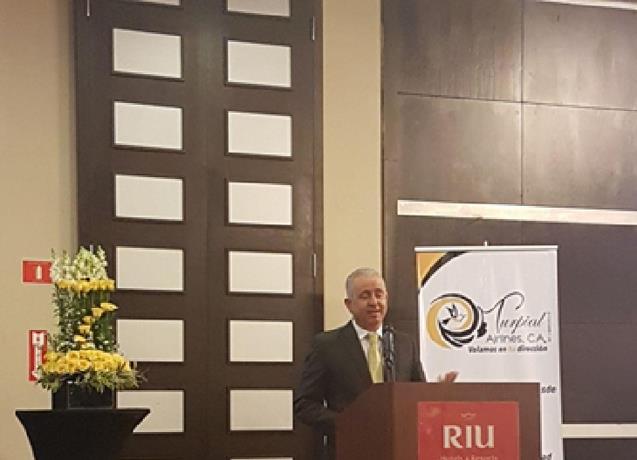 R. Tejeda
Panama.- Dominican ambassador, Rafael Tejeda, on Thurs. announced the start of operations by Turpial Airlines, with flights to Las Americas and Punta Cana airports.
At a Panama City ceremony the Dominican diplomat hailed the decision by Turpail's executives. "Dominicans already have a new option when it's time to fly, which opens even more the range of possibilities of air mobility that we will have."
"Our natural treasures, the joy and kindness of our people, will be the hosts of people who use Turpail Airlines, which will touch two destinations that have become mandatory airports for world travelers," Tejeda said.
Turpail Panama Station manager Wilmer Pino also spoke in the event and thanked Dominican authorities "for allow us to contribute to the goal of 10 million tourists yearly as announced by president Danilo Medina."