Construction starts on Vistas del Pedregal Country Club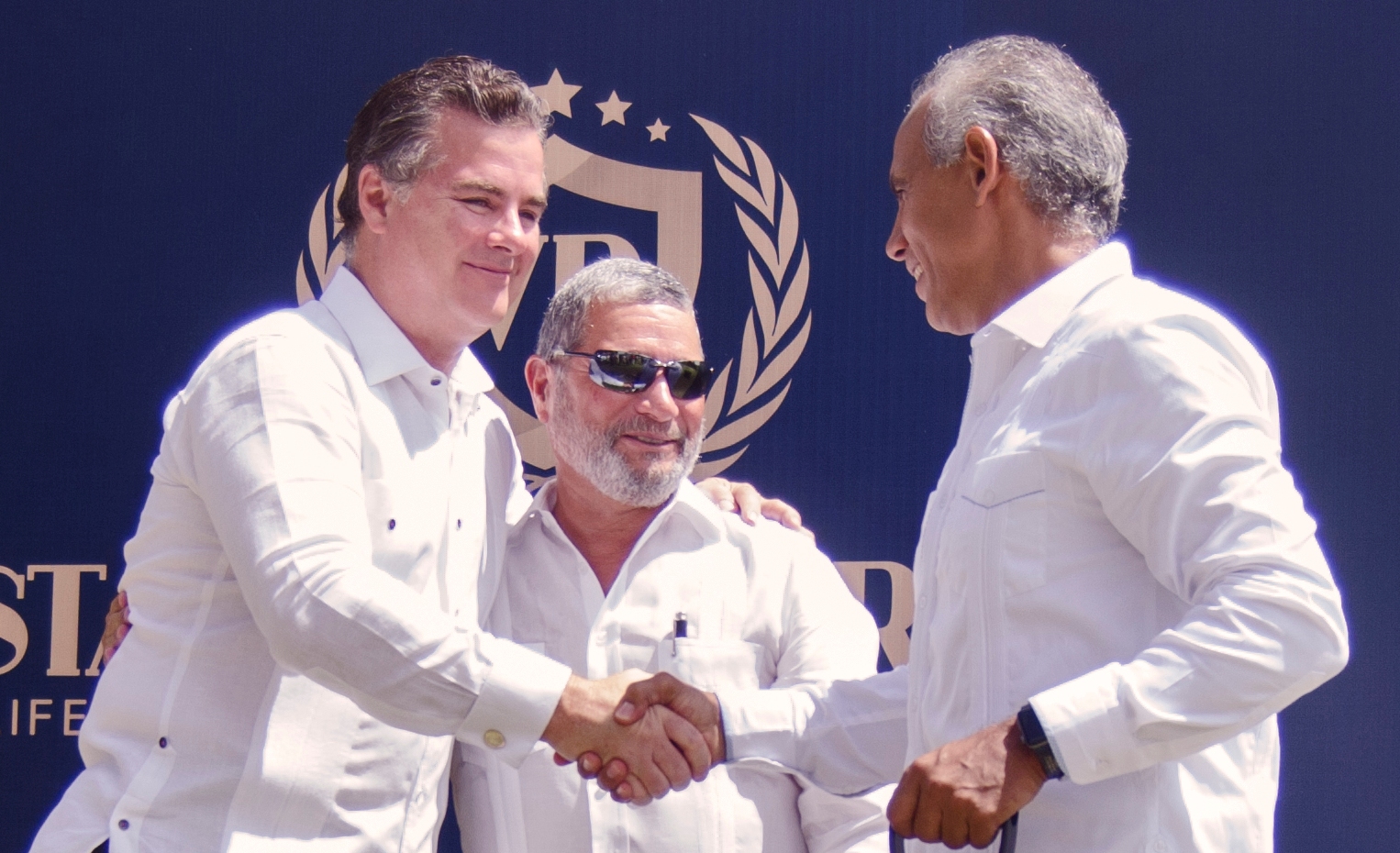 Press Release
Santo Domingo.- During an exclusive event for the press, partners and investors was announced the start of construction for Santo Domingo's leisure and sports center, Vistas del Pedregal.
This project aims to offer its members areas of entertainment that increase their quality of life in a space away from everyday traffic. The project will have a wide selection of sports, spectacular facilities and meticulous attention services, which will make the club a world class reference.
"We are proud to be able to formalize the start of this project, the only one of its kind in the country. This exclusive private club was born with the purpose of giving added value to the traditional concept of social and sports club, so it has been designed to fill and surprise the most demanding expectations of our investors and future members, "said Stanley Javier, part of the investors, in his speech.
The club, based on a spectacular site of more than 1.1 square meters, will have a golf course designed by Greg Norman Golf Course Design, a company owned by the great Australian player known as "The Shark," who has as endorsement that his projects are recognized all over the world, reaping numerous and prestigious awards for his designs.
It will be the first design of The Shark and the first designer course in Greater Santo Domingo. Vistas will also have spaces to practice other sports such as tennis, soccer, swimming, outdoor sports such as jogging, cross country, hiking, MTB and Indoor Sports, among others.
The areas destined for the recreation and relaxation of the whole family will also feature a Wellness Center where they can relax their body and mind and the areas designed for the most pampered of the family, the recreational areas for children.
Vistas del Pedregal will be a complex that will stand out for its impeccable construction. Its location on the outskirts of the city provides a wonderful panorama where the mountains, gorges and vegetation become the natural components that dictate the guidelines to follow of respect to a natural profile, complemented with facilities, services and amenities of a large city as part of the design of the complex, located on the Santo Domingo Beltway, around 7 kilometers from the Duarte highway.