Bold developers 'trump' stalwart hoteliers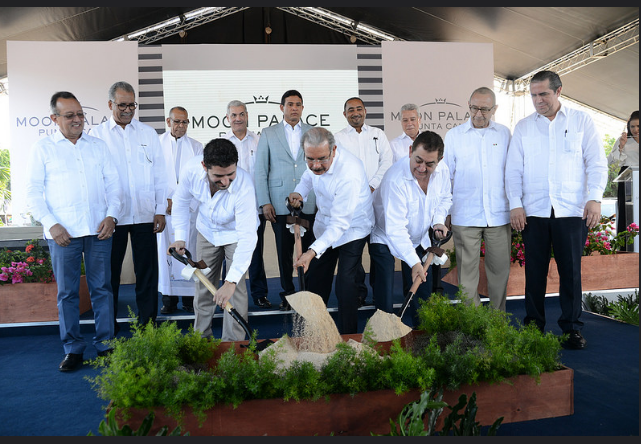 Punta Cana, Dominican Republic.- President Danilo Medina on Thurs. headed groundbreaking for an 18-story high-rise in Punta Cana, despite opposition by the region's powerful hoteliers who say it breaks with the east region's successful tourism model.
The Moon Palace Punta Cana Hotel project being built at a to cost over US$600.0 million is expected to create some 5,000 jobs.
The govt. authorization for the developers to go ahead with the project was likely expedited by the real estate interests of the Donald Trump Organization at nearby Cap Cana, where other high-rises are likely to sprout.
Mexican chain Palace Resorts vice-president Gibran Chapur said the novel luxury -all included- concept is a model for the country and will serve to complement the tourist offer.
Located 500 meters inland from the seashore the property will feature 2,149 rooms on 18 floors, which will occupy just 6% of the total land.
Medina's presence was met with protests from representatives of east region hoteliers, who claim that the tall buildings break with the Bavaro-Punta Cana resort model, and obstruct the ocean view.