Dominican Republic promotes Cruise destination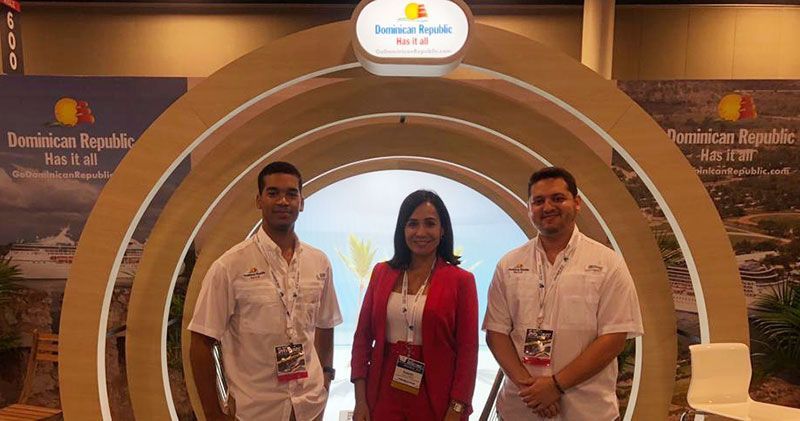 Dominican Republic promotes Cruise destination
PUERTO RICO .- The Ministry of Tourism (Mitur) continues to redouble its efforts to ensure that more cruise passengers choose the Dominican Republic as their favorite destination and thus surpass the 1.2 million who visited the country last year.
In this regard, a sizeable Dominican delegation was present at the Twenty-fifth Annual Cruise Conference of the Florida and Caribbean Cruise Association, better known by its English acronym FCCA, held in Puerto Rico and in the "CruiseWorld 2018," in the city of Fort Lauderdale, Florida, United States.
The FCCA conference was attended by Michele Paige, president of the organization, as well as Ricardo Rosello, Governor of Puerto Rico and Carla Campos Vidal, Executive Director of the Tourism Company (CTPR) of Isla del Encanto, and the Mitur Orfila Salazar, director Cruceros, as well as the deputy minister Julio Almonte.
Meanwhile, at the CruiseWorld 2018 "they were representing the Mitur, José Peralta and Luis Báez, of the cruise management, also Raquel Reyes Germán, director of the Tourist Promotion Office (OPT) of Orlando.
Reyes Germán was part of the panel "Destinations of the Caribbean Region," who presented the destination of the Dominican Republic to more than 200 travel agents and the most critical wholesalers of the cruise industry.
During the Cruise World, the tradeshow was held where the Mitur official carried out more than 30 scheduled appointments with leading industry advisers as part of the promotion strategy to increase tourists and especially to make the Dominican Republic known as a destination of cruises.
"In this 4th edition in which we participated, we managed to connect important executives of cruise lines and travel agents," said Reyes Germán, OPT Mitur director.
The country showed a colorful and attractive stand, where visitors were greeted with a Dominican rum tasting, which was well-attended by the organizers of the event.