The leader of the largest issuing group promotes tourism image of DR in the US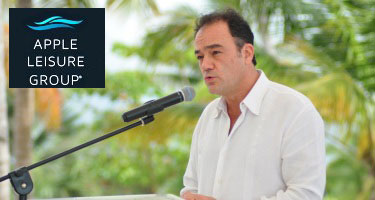 Alex Zozaya, CEO of Apple Leisure Group
ALEX ZOZAYA PARTICIPATES IN A NEW EDITION OF "DOMINICAN WEEK IN THE USA"

 Event represents valuable opportunity to strengthen tourism

 Mitur executives, diplomats, and hoteliers also meet
Alex Zozaya, CEO of Apple Leisure Group, the most significant tourist promoter in the US market to the Dominican Republic, will give exceptional support to the country in the framework of the celebration of the "Dominican Week in the US," an event that constitutes an important platform to strengthen the tourist image of this Caribbean nation in its primary tourist market.
The activity was formally inaugurated and it was reported that in New York, during a session at the United Nations, the Minister of Tourism, Francisco Javier García; the United States ambassador to the Dominican Republic, Robin Bernstein; and Rafael Blanco, on behalf of the Association of Hotels and Tourism ( Asonahores ), will participate in a discussion about the country's efforts to strengthen tourism security.
The event, from September 9 to 13, would be marked by topics such as tourism, competitiveness, education, culture, among others. For the first time, it would also have the presence with the Director of Private Capital of the firm of Kohlberg investment Kravis Roberts ( KKR ), Jerry Livingston, and the president and CEO of Beach Resorts, Bruce Wardinski.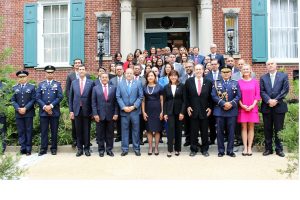 This was reported by Roberto Herrera, president of the organizing committee, who also said that the twenty-seventh edition of the event organized by the Chamber of Commerce of the Dominican Republic, serves to strengthen economic and cultural ties between the two nations.
Ambassador Pérez said that "relations between the United States and the Dominican Republic are at their best," according to a statement.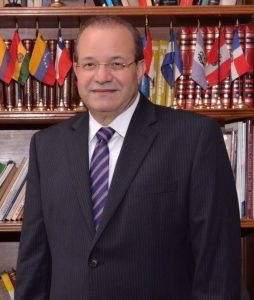 He said that the Dominican Embassy in Washington supports the celebration of this important event every year with great enthusiasm. It plays a vital role in promoting cities such as Washington, DC, and New York, the country brand of the Dominican Republic, as a destination of investment, commerce and tourism, and makes known to our leading commercial partner the export offer of goods and services of the country.
On his side, the president of AMCHAMDR stressed that the interest of the presiding entity is to maintain and strengthen the business and investment climate between both countries and strengthen the commercial exchange, which only last year amounted to 13.8 billion Dollars.
"Our goal is to make an optimal representation of our partners in each decision-making space so that better conditions for business and investment are created," he said.
Also, Roberto Herrera, president of the Organizing Committee of the Dominican Week, urged "to continue raising the image of our country in these prestigious international settings and to promote the values ​​that make Dominicans a unique nation in the world."
The agenda of the 27th edition of Dominican Week is marked by topics such as tourism, nearshore, business and investment climate, competitiveness, education, and culture.
During the stay in Washington, the delegation will participate in events in the US Chamber of Commerce, the Capitol, the Inter-American Development Bank, and Squire Patton Boggs. Recognition of prominent Dominican figures in the United States will be made.