Punta Cana beats Cancun as a favorite for Thanksgiving trips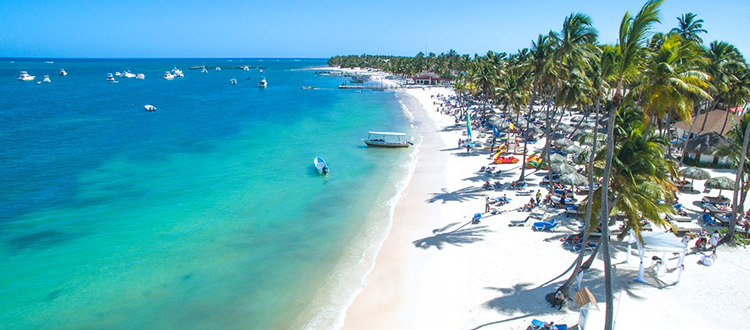 TRIPS OF AMERICANS HAVE QUADRUPLED SINCE LAST YEAR 2018

 According to a new Allianz Global Assistance survey

Discounted prices for flights and resorts help in recovery of the destination
Trips to the Dominican Republic have primarily recovered, with Punta Cana beating Cancun, Mexico, for a long time as a favorite for Thanksgiving trips, according to a new Allianz Global Assistance survey.
The number of Americans traveling internationally to the Dominican Republic for Thanksgiving has quadrupled in size since last year, according to the index of Allianz's top 10 Thanksgiving destinations.
It is a surprising change for a destination beset by sensational reports of tourist deaths in recent times.
"It is a radical change for the fortunes of the Dominican Republic," said Daniel Durazo, director of marketing and communications for Allianz Global Assistance USA.
"I think the story about the mysterious deaths has run its course. People have already moved on from it, there has been no more, and people understand that nothing sinister was happening," he added.
Discounted prices for flights and resorts also helped. "It's a fabulous destination: prices are excellent, and people are flooding," Durazo said in an interview with TravelPulse.
"Our survey shows that people will return in droves, and it's great to see them," he said.
Allianz Global Assistance reviewed the travel plans of Americans around Thanksgiving, with one-way trips scheduled between Saturday, November 23, and Thanksgiving, Thursday, November 28.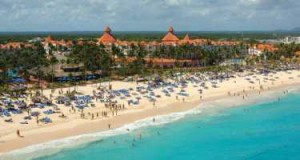 Since the survey began in 2015, Cancun dominated as the number one international destination for Thanksgiving Travelers. While the Mexican access point remains on this year's global list, the destination has been dethroned by Punta Cana, which rose seven positions to the top of the international index.
Allianz analyzed the number of customers who went through the online booking process for airline tickets and packages for members offering Allianz Global Assistance travel insurance. In total, 2.4 million itineraries were analyzed using this methodology.
The return of Americans to the Dominican Republic comes at a critical time for the country's tourism industry, a vital sector for the local economy. The island nation, which suffered a decrease in the number of tourists earlier this year due to growing suspicion of a series of tourist deaths, was recently encouraged by the toxicology report of the Federal Bureau of Investigation ( FBI ) that deaths were unrelated and were the result of natural causes.
Remember that the Dominican Republic has the largest economy in the Caribbean, attracting visitors from all over the world to experience its rich culture and beautiful beaches.
The other ten main international destinations in order of popularity are London, Paris, San Juan, San José Del Cabo, Nassau, Puerto Vallarta, Montego Bay, and Mexico City.
For the fifth consecutive year, New York City is the preferred national Thanksgiving destination among American travelers, followed by Atlanta, Orlando, Los Angeles, Boston, Dallas, Seattle, Detroit, Chicago, and Phoenix.
Chicago joins the list this year, eliminating Minneapolis as one of the top 10 destinations.
"No matter where one may go this Thanksgiving Day, it is incredibly important to buy travel protection when you book your trip. It will certainly provide peace of mind, especially during this busy travel period," said Durazo.
According to the Allianz survey, the day before Thanksgiving (Wednesday, November 27) is still the most active departure day for national destinations, and travelers usually take four-day trips. International travelers are starting their Thanksgiving trip, and the most popular departure date is Saturday, November 23.