Environment seals agreement to protect the Cabarete and Goleta Lagoon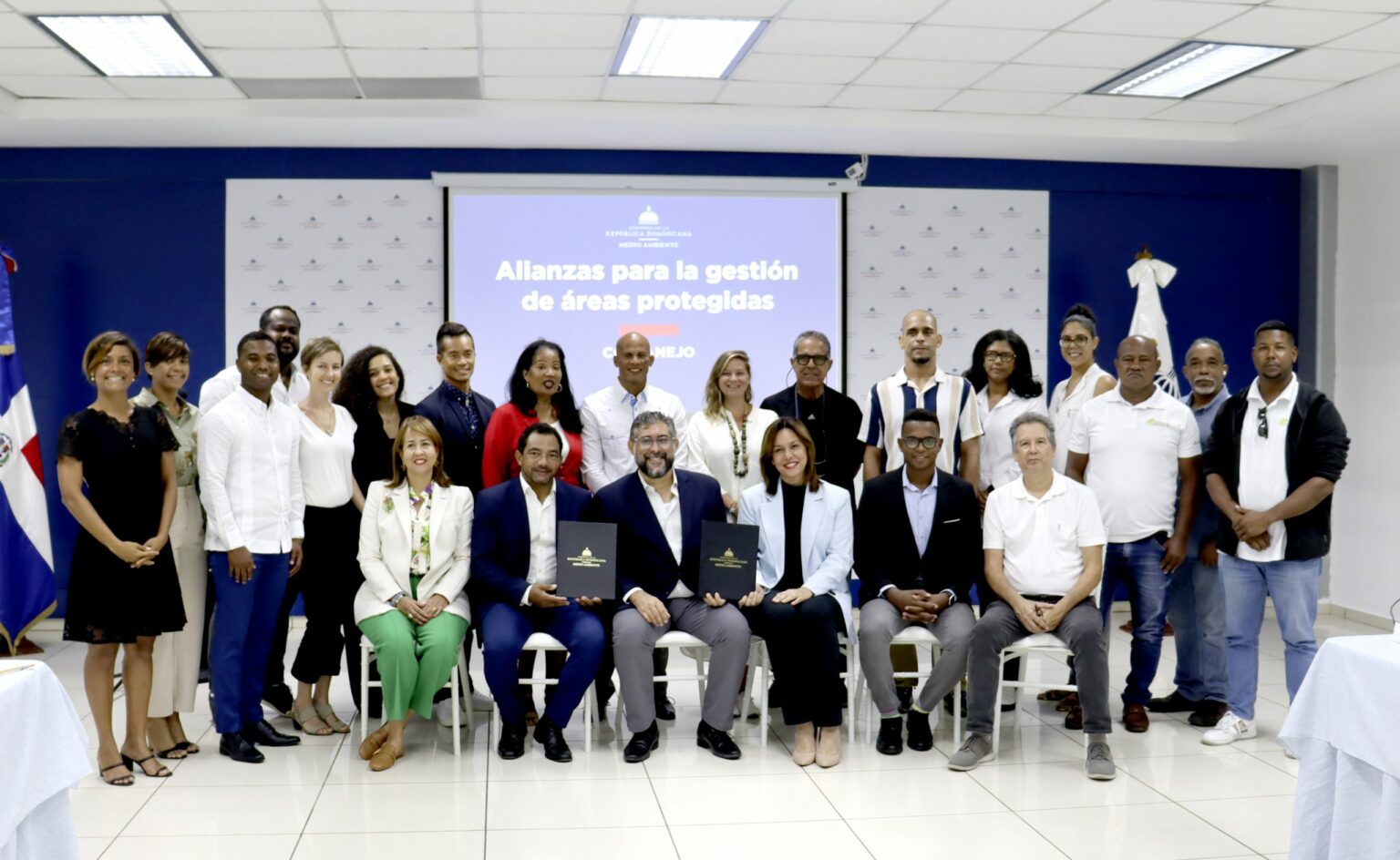 Santo Domingo.- The Ministry of Environment and Natural Resources (MMARN) has signed a letter of commitment with a consortium of civil society organizations from Puerto Plata. The primary objective of this partnership is to establish the groundwork for mutual collaboration in developing initiatives that will ensure the protection and conservation of the Laguna Cabarete and Goleta Natural Monument.
The signing ceremony of this significant document took place at the MMARN Multipurpose Hall, and it was led by Federico Franco, the Vice Minister of Protected Areas. Earlier in September, Minister Miguel Ceara Hatton met with the signatories in Cabarete, where he conducted an extensive exploration of the lagoon.
The signatories to the commitment include Mequís Martínez Medina from the Puerto Plata Aqueduct and Sewer Corporation (Coraaplata), Atahualpa Tomás Soñé Helena from Cabarete Sostenible, Birgitt Heinsen from the Puerto Plata Tourism Cluster, Yulissa Marie from the Rosaida González Foundation, Carine Delvaux from Regesol, and Segundo Robles from the National Association of Laguna Cabarete and Goleta Natural Monument Guides.
This collaborative effort signifies a significant step toward preserving the ecological integrity of the Laguna Cabarete and Goleta Natural Monument, highlighting the importance of partnerships between government entities and civil society in environmental conservation.