For many women in Haiti, leaving home is already a risk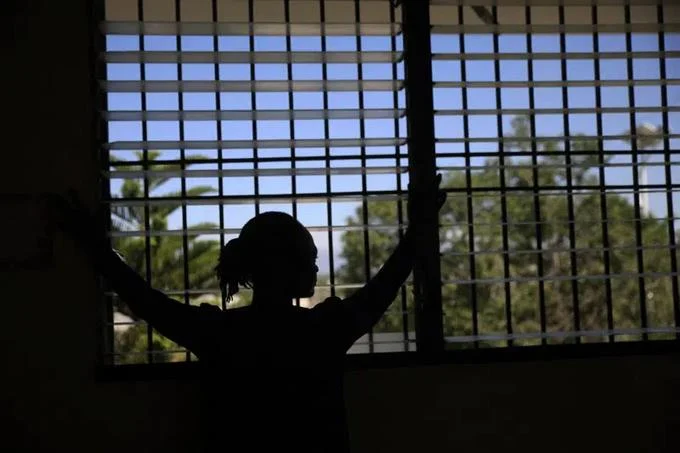 Nadia cradles a crying three-month-old baby in her arms and gently kisses her on the forehead. She was 19 and not ready to be a mother, but last year as she walked home through the dusty streets of a gang-controlled area in Haiti's capital, her life changed. Several men dragged her into a car, blindfolded her, and kidnapped her. They beat her, starved her, and raped her for three days. She discovered she was pregnant months later. Her plans to study and help her family financially were dashed in an instant.
A toxic network of gangs plunders the crisis-stricken Caribbean nation, kidnapping, extorting and displacing civilians who have nothing else to give, increasingly using women's bodies as weapons in their struggle for power. Women like Nadia are suffering as a result. "The hardest part is that I have nothing to offer her," Nadia said of her daughter. "I'm afraid I won't know what to tell her when she's older and asks about her father… But I'll have to tell her that I was raped." The woman only spoke to The Associated Press using Nadia's name, which is not her real name.
Long battered by crisis — natural disasters, political turmoil, extreme poverty, and waves of rage — Haiti descended into chaos in 2021 after President Jovenel Mose was assassinated. Sexual violence has long been used as a weapon of war throughout the world, a barbaric method of terrorizing communities and maintaining control. "They're running out of tools to control people," Renata Segura, deputy director for Latin America and the Caribbean at the International Crisis Group, an independent organization that works to prevent wars and deadly conflicts, explains. "They extort, but there is a limit to the money that can be extorted from people who are really poor. This is the only thing they have to impose on the populace."
This fear has permeated Port-au-Prince. Parents are hesitant to send their children to school for fear of being kidnapped or raped by criminal gangs. The city's bustling streets empty out at night. Leaving home is dangerous, particularly for women. Fleeing is also dangerous: gangs use the threat of rape to keep communities from fleeing areas under their control.