International Criminal Court orders Putin's arrest for war crimes in Ukraine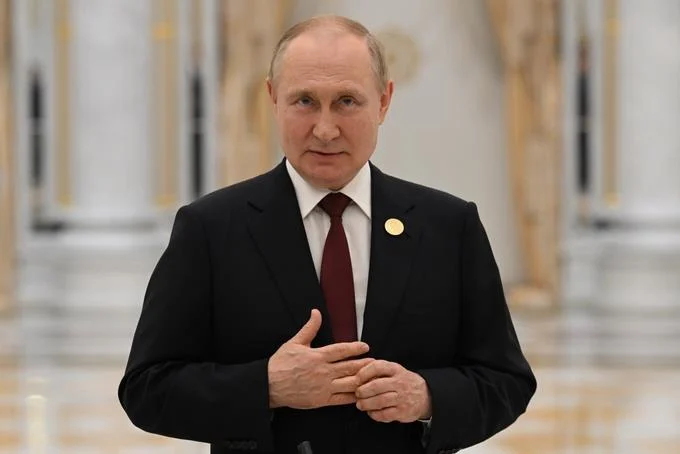 The International Criminal Court announced that it has issued an arrest warrant against Russian President Vladimir Putin. In a statement, the court stated that Putin "is allegedly responsible for the war crime of illegal deportation of the population (children) and the illegal transfer of population (children) from the occupied areas of Ukraine to the Russian Federation." The ICC also issued a similar arrest warrant on Friday for Maria Alekseyevna Lvova-Belova, commissioner for children's rights at the Office of the President of the Russian Federation. Court president Piotr Hofmanski said in a video that while ICC judges issued the orders, he hoped the international community would enforce them. The ICC does not have its own police force to enforce the orders.
"The ICC is doing its part of the job as a court of law. Judges issued arrest warrants. Execution depends on international cooperation," he declared. A possible trial of any Russian at the ICC remains a long shot as Moscow does not recognize the court's jurisdiction — a position reaffirmed earlier this week by Kremlin spokesman Dmitry Peskov — and does not extradite its citizens. Ukraine is also not a member of the court but has given the ICC jurisdiction over its territory and ICC prosecutor Karim Khan has visited it four times since he opened an investigation a year ago.
The ICC said its pre-trial chamber found that there were "sufficient grounds to believe that each suspect bears responsibility for the war crime of kidnapping from the occupied areas of Ukraine to the Russian Federation to the detriment of Ukrainian children. On Thursday, a UN-backed investigation cited Russian attacks on civilians in Ukraine, as well as systematic torture and killings in occupied areas, among other alleged acts constituting war crimes and possibly crimes against humanity. The extensive investigation also uncovered crimes against Ukrainians committed on Russian soil, including preventing deported Ukrainian children from reuniting with their families, and a "leak" system that aimed to identify Ukrainians for imprisonment, torture, and subhuman detention conditions.