The advantages of investing in the Dominican Republic are presented in Mexico City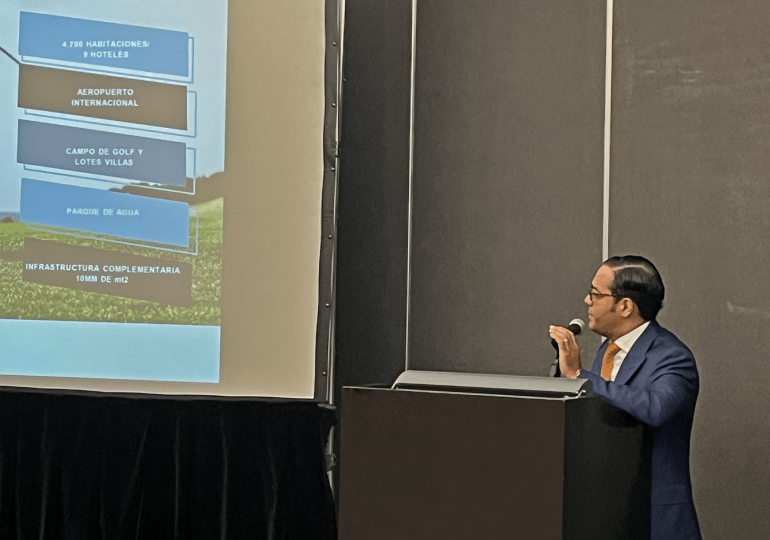 The business and investment opportunities in the Dominican Republic were showcased during a breakfast conference organized by Quiroz Advisors – QA Legal and supported by Sainz Abogados, both members of the Ibero-American Legal Network (RLI). The event aimed to strengthen trade and investment relations between Mexico and the Dominican Republic.
Alejandro Sainz, founding partner of Sainz Abogados, emphasized the importance of enhancing trade and investment ties between the two countries. José Quiroz, the founding partner of QA Legal, delivered a presentation titled "Investing in the Dominican Republic: Regulatory Framework and Current Opportunities to Invest." He highlighted the country's competitive advantages and incentives that make it an attractive investment destination.
The event focused on investment opportunities in sectors such as tourism, energy, infrastructure, app development, nearshoring, and logistics parks. These sectors benefit from favorable legal frameworks, significant tax incentives, and existing trade agreements that facilitate export to larger markets.
The conference also highlighted the growing interest of various capitals in the Latin American region, driven by political situations in countries like Chile, Peru, Colombia, and Mexico. The Dominican Republic stands out as a safe and attractive investment destination due to its economic and political stability.
Jonathan Aragonez Tineo, Counselor for Trade and Investment Affairs of the Embassy of the Dominican Republic in Mexico, represented Ambassador María Isabel Castillo Báez at the event. He shared information about the constant growth of the Dominican Republic, highlighting its evolution in productive sectors and the country's macroeconomic data that demonstrate its economic stability.
Aragonez emphasized the comparative advantages of the Dominican Republic, including preferential access to a market of over 1.2 billion consumers, participation in six trade agreements, and the benefits of the Generalized System of Preferences (SGP). The SGP provides preferential access to 55 countries, and the Dominican Republic boasts a wide range of exportable products across more than 3,167 tariff lines.