Haitians increasingly apply justice into their own hands against gang members, UN alert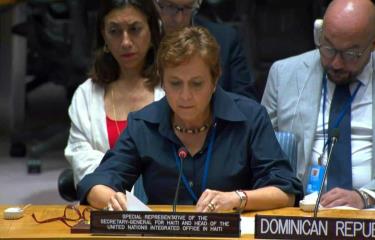 Haiti.- The situation in Haiti continues to worsen as self-proclaimed vigilante groups have emerged, leading to a surge in violence and extrajudicial killings. The UN representative in Haiti, María Isabel Salvador, expressed concern about this trend, revealing that since April, at least 264 individuals accused of belonging to gangs have been killed by these self-proclaimed vigilantes.
The rise of these vigilante groups adds another layer of complexity to the already dire security situation in the country. The authorities have struggled to combat the unprecedented violence perpetrated by criminal gangs that control a significant portion of Port-au-Prince, the capital of Haiti. Faced with this situation, many residents have taken matters into their own hands, forming self-defense groups.
The UN Secretary-General, Antonio Guterres, who recently visited Port-au-Prince, described the plight of the Haitian population as a "nightmare." He emphasized the appalling humanitarian situation and the control exerted by brutal gangs over the people of Haiti. Guterres stressed that without a significant improvement in security, any lasting and inclusive political solution would be unattainable.
In light of the escalating crisis, Guterres reiterated the call for international assistance. He urged the international community to deploy a robust security force, composed of member states working in collaboration with the Haitian National Police, to dismantle and defeat the gangs and restore security throughout the country. Guterres emphasized the urgency of the situation following his trip to Haiti and a Caricom summit, seeking immediate action to address the ongoing security crisis.