Presidents Abinader and Macron talk for several minutes at the EU-CELAC Summit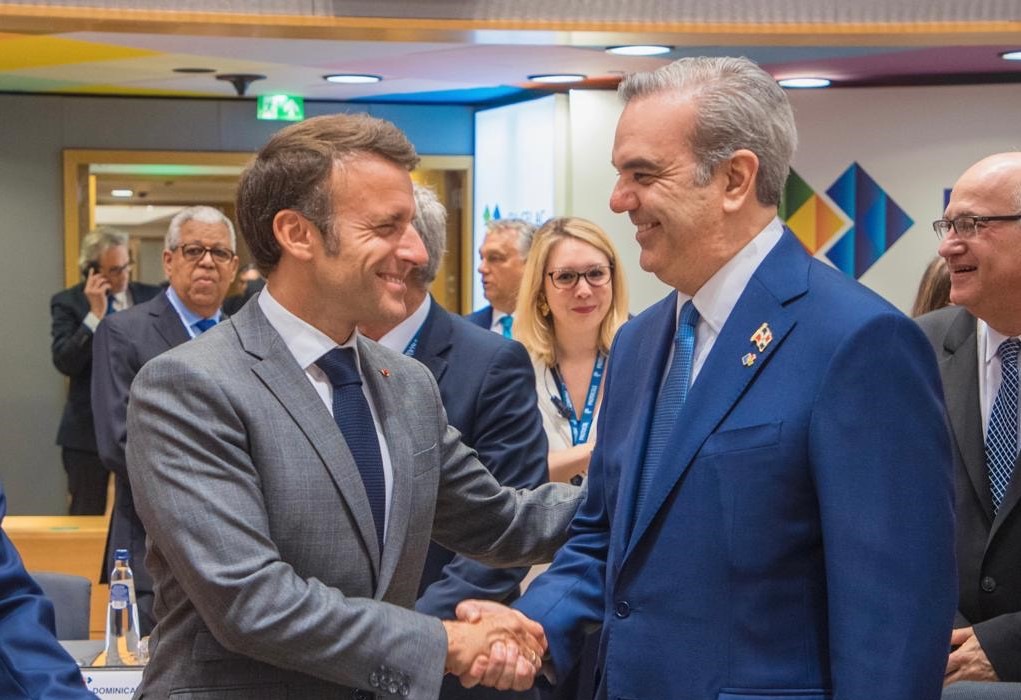 Homero Figueroa, the spokesperson for the Presidency, shared a video on social media platforms belonging to the Presidency and Communications, announcing that President Luis Abinader of the Dominican Republic and President Emmanuel Macron of France shared a handshake at the European Union-CELAC Summit in Brussels, Belgium.
During this significant event, which brings together leaders from Europe, Latin America, and the Caribbean, both presidents had the opportunity to engage in a brief conversation. President Macron approached President Abinader, greeted him cordially, and the two leaders engaged in a dialogue for several minutes.
According to Figueroa, this summit has provided President Abinader with the chance to exchange ideas and opinions with prominent world leaders, which is advantageous for the Dominican Republic, especially during a time when bilateral relations, cooperation, and solidarity play a crucial role.
Furthermore, it is worth highlighting that President Abinader has also had fruitful exchanges with leaders from Jamaica, Barbados, Guyana, Spain, Ecuador, and other countries during the summit. These meetings have strengthened the ties between the Dominican Republic and these nations, creating new opportunities for collaboration across various areas.
The Presidency's spokesperson emphasized President Abinader's commitment to promoting the development and progress of the Dominican Republic. His participation in the EU-CELAC Summit reflects this commitment. Through dialogue and international cooperation, he aims to foster the prosperity and well-being of the Dominican population.
Figueroa emphasized that the Dominican Republic's government values the meetings held during the summit and reiterates its dedication to active and constructive diplomacy. The country will continue to strengthen relationships with friendly nations and work together to address global challenges and achieve common goals.