Thousands of people displaced by gang violence in Haiti suffer hardship in 20 shelters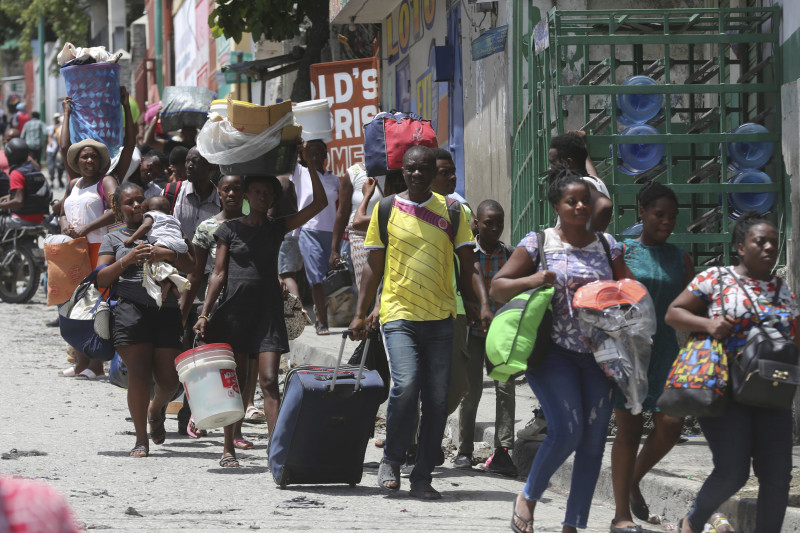 Haiti.- In a report released on Monday, August 21, the Center for Analysis and Research in Human Rights (CARDH) of Haiti expressed concern over the dire situation of internally displaced individuals from Carrefour-Feuilles. These individuals had sought refuge in various makeshift shelters after fleeing gang violence.
On August 20, CARDH conducted an assessment visit to five of the 20 sites where internally displaced people (IDPs) are being accommodated. Despite some interventions from state and humanitarian bodies, the situation remains critical for the IDPs.
One example cited is the Carrefour-Feuilles secondary school, the main site hosting approximately 3,000 displaced people. The report noted that disabled individuals and those with mental illnesses are residing there in difficult conditions. Except for an organization distributing hot meals, there has been limited intervention. CARDH suggested that security concerns could be hindering the efforts of state and humanitarian institutions.
The CARDH identified several urgent needs for the displaced individuals, including solar lamps, care for a mentally ill person displaying violent behavior, psychosocial support, food, hygiene, and cleaning kits, and showers to ensure privacy for women and girls.
While the Gymnasium Vincent, another crowded shelter for IDPs, has received more attention from state authorities and humanitarian organizations, the overall situation across various sites is worrisome. The looming threat of Tropical Storm Franklin exacerbates concerns, as heavy rains could further impact the already vulnerable displaced population.
Given these observations, CARDH emphasized the need for better coordination among authorities on the ground to address the unique needs of each shelter and carry out effective emergency interventions. The report called for the implementation of an emergency economic and social recovery plan to assist the displaced individuals. Additionally, the Ministry of National Education and Vocational Training should consider the children of IDPs when planning the reopening of classes scheduled for September 11, 2023.