Dominican Republic and Haiti meet to discuss conflict over channel in Massacre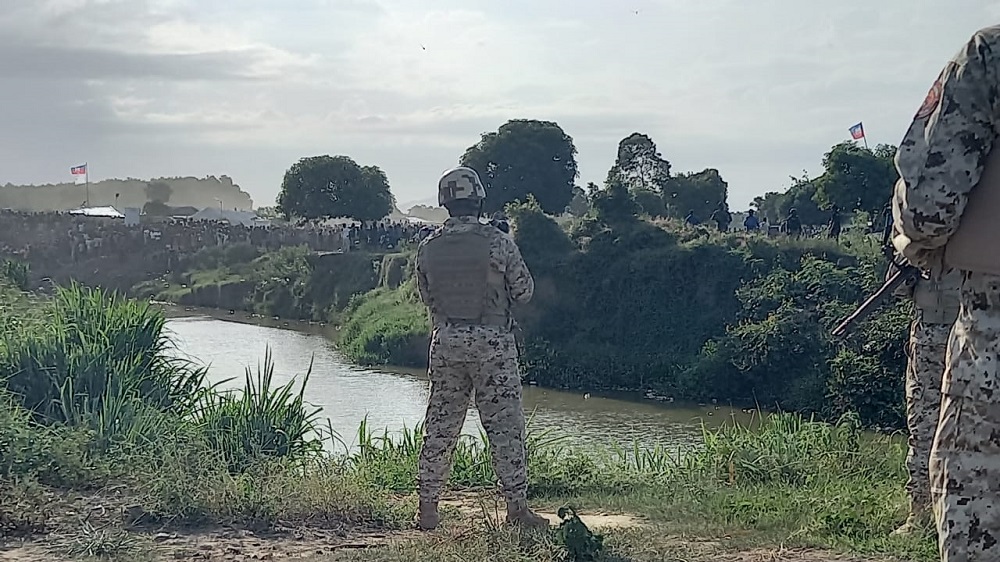 Santo Domingo.- The Dominican Ministry of Foreign Affairs announced that significant progress was achieved in discussions held yesterday regarding the ongoing conflict stemming from the construction of a canal on the Haitian side, potentially diverting the course of the Massacre River.
Delegations from both the Dominican Republic and Haiti convened at the Foreign Ministry to address the issue. While specific details about the participants were not disclosed, the Ministry of Foreign Affairs (Mirex) confirmed that a Haitian delegation arrived in the Dominican Republic to engage in a meeting of the Binational Water Table. This meeting was conducted in conjunction with the Dominican counterpart and focused on the Dominican request to halt the construction of the canal in Haiti, designed to redirect water from the Dajabón River.
The statement mentioned that progress was made during these talks, leading to an agreement to continue discussions today at the Dominican Foreign Ministry headquarters.
Earlier in the day, the Ministry of Foreign Affairs and Worship of Haiti had already announced that, by mutual agreement, representatives from both countries would meet in Santo Domingo to address the issue and seek a definitive solution.
The Dominican government had issued an ultimatum, requiring the cessation of the canal's construction, which could divert water from the Massacre River. If no resolution is reached during these ongoing talks, President Luis Abinader has declared the closure of the border, including the suspension of binational trade via air, land, and sea.
Despite these diplomatic efforts, work on the canal continued into the night, with growing support from Haitians who attended the construction site.
The border at Dajabón remained closed and peaceful, with limited cross-border trade activities. The Ministry of Agriculture in the Dominican Republic was making preparations to assist local merchants affected by the closure of the binational market, which has been in effect for over a week, causing significant losses.
The Dominican position on this issue has generated differing opinions on both sides of the border. Some members of the Jesuit Fathers order in Dajabón criticized the suspension of commercial exchange and urged the Dominican government to share binational water resources with Haiti to support the canal's construction.