Haitians return to their country voluntarily before the possible total closure of the border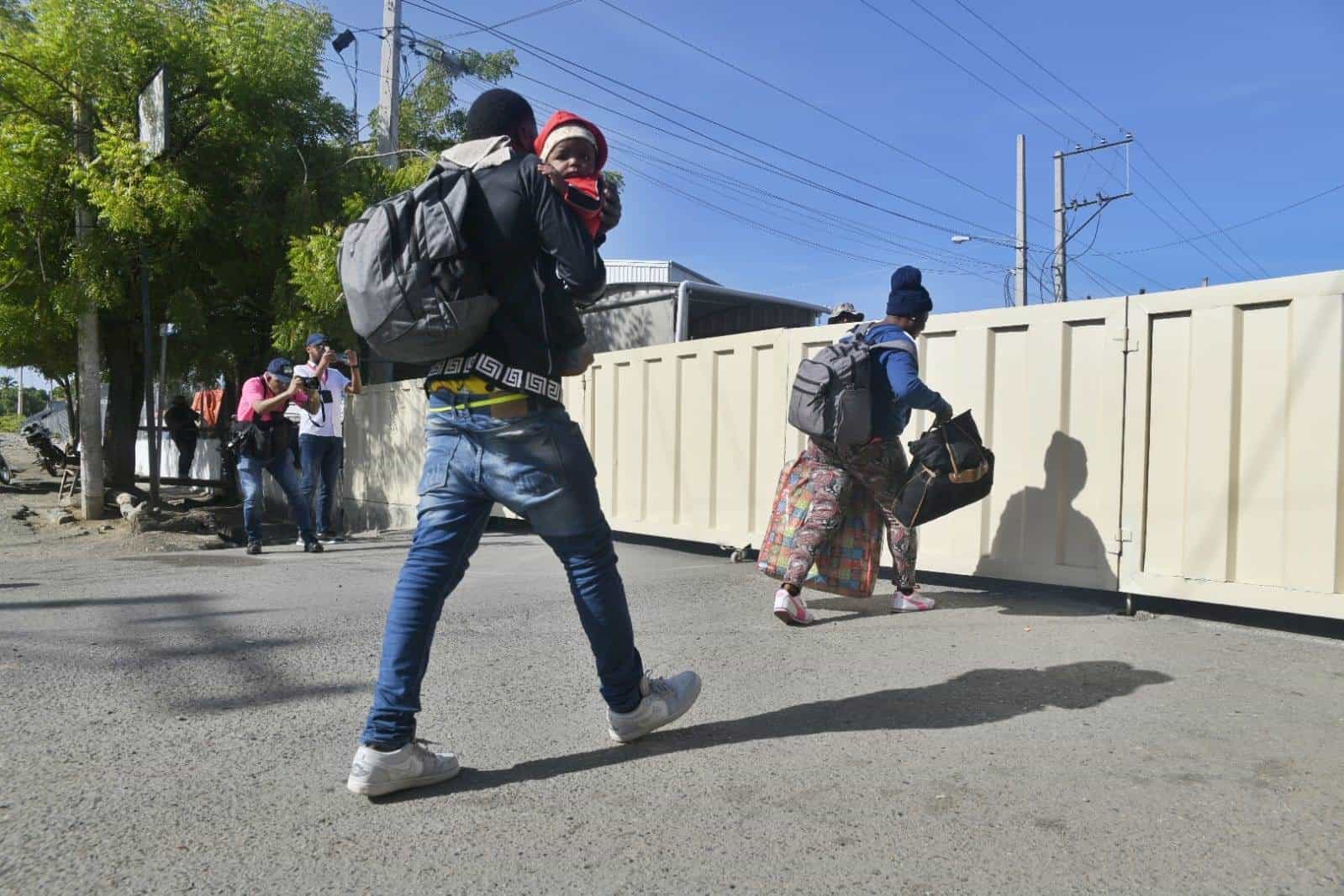 Dajabon.- Since the early hours of Thursday, numerous Haitian citizens have been crossing the Dominican-Haitian border gates in Dajabón to voluntarily return to Haiti amidst the looming possibility of the total closure of the border by the Dominican government.
These Haitian individuals have been carrying bags, suitcases, and children in their arms, choosing to return to Haiti for security reasons between 9:00 in the morning and 4:00 in the afternoon.
One of the departing citizens expressed support for the construction of the canal in the Massacre River, stating that "All Haitians agree with that because if we have food and we have things, like what they have here, we do not come to bother here (Dominican Republic)." He also pointed out the presence of wealthy Haitians who own multiple houses in the Dominican Republic, suggesting that the Dominican government has agreements with such individuals. He emphasized that poor Haitians do not come to cause harm and urged for understanding of the dire situation in Haiti, appealing for assistance.
As the deadline set by Dominican authorities for the cessation of canal construction has expired, activities around the binational market are unfolding with an uneasy calm.
On Tuesday, September 12, President Luis Abinader reiterated that if the Haitians constructing a canal in the Dajabón or Massacre River do not halt their work, which is considered illegal, the border with Haiti will be completely closed.