Dominican Republic's first Smart City: the booming East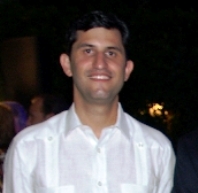 Madrid.- The Punta Cana-Macao Energy Consortium (CEPM) on Wed. showcased at the FITUR 2019 tourism fair the results of its over US$140 million investment in the Bávaro area, which includes 85 megawatts from a natural gas regasification power plant and a reactive power compensator for its of 138KW power line.
Consortium executive Roberto Herrera said they are adding 85 megawatts based on natural gas "new onsite generation" that can supply power even during a hurricane.
Smart cities
Herrera revealed that an Intelligent City will be established this year in the ​​Bávaro-Punta Cana area (east) where they'll offer 24hours of power with smart networks and meters to over 33,000 residential customers and 72 hotels.
Herrera attends FITUR 2019 along with CEPM's top executives including its president Rolando González Bunster, added that the company works on "electric mobility" (electric cars, smart grids, intelligent platform) to make the area of Punta Cana, Bávaro, Macao and Miches, the Dominican Republic's first Smart City.