Bavaro tourist bus driver arrested and under investigation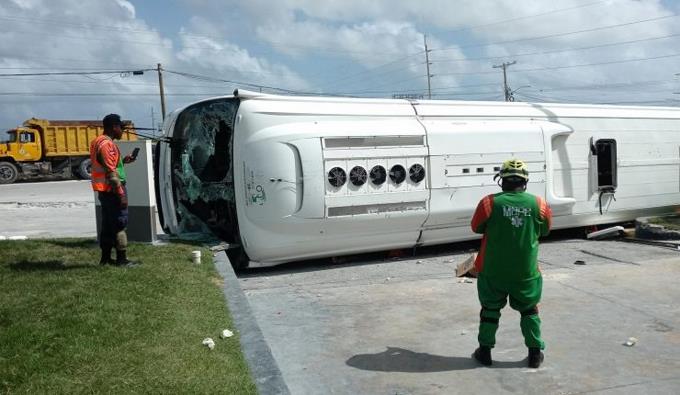 According to the Public Ministry, the driver Franklin Nin was traveling at high speed.
The prosecutor of Verón, Punta Cana, Denis Guerrero, reported that the driver who caused an accident on the Boulevard Turístico del Este highway yesterday morning, leaving three dead and dozens injured, was arrested.
Franklin Nin, who was unharmed in the accident, is detained in the Higüey Prosecutor's Office, while the Public Ministry is in the process of compiling evidence to proceed with the request for coercive measures.
"We have interviewed the driver and some people who were there and everyone has their version of what happened," said Guerrero, who pointed out that Nin was traveling at high speed.
The information was offered to the media by Guerrero, who went to the IMG Hospital, located in Bávaro, where 14 of the injured tourists remain hospitalized.
Third victim
The most recent victim was Argentine Valeria Paola Medina, 44, who lost one of her arms during the accident and died later. Her husband and her minor son were at the health center carrying out the procedures for the transport of the body back to their home country.