Smoke intensifies this Monday in Verón-Punta Cana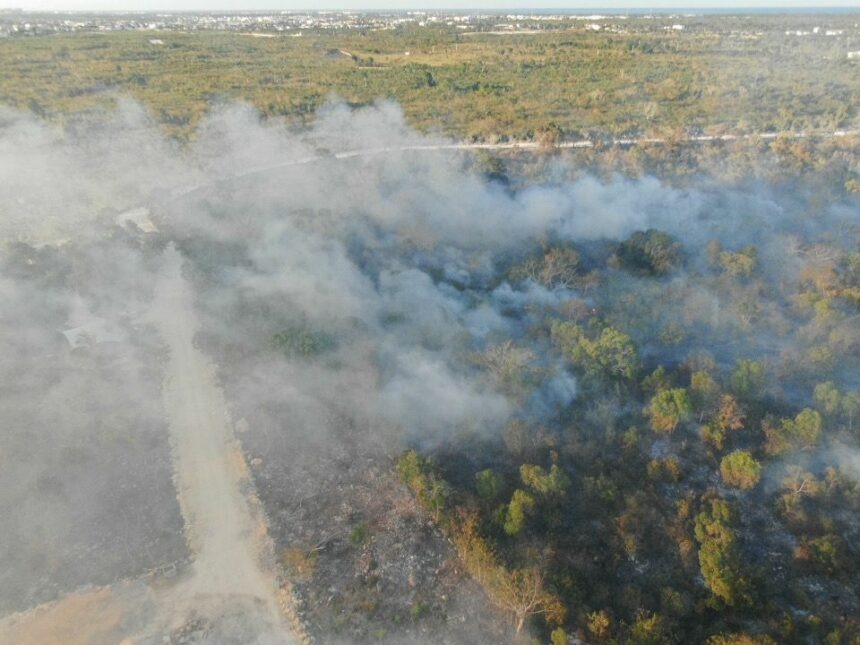 The smoke as a result of the fires that have affected citizens in Verón-Punta Cana for weeks has intensified this Monday in the area. Reports from various areas of Verón, Bávaro, Punta Cana, and Macao indicate that the smoke even impedes visibility. In addition, the strong smell that has intensified since last night also keeps the local population in anxiety. For this Monday, it is estimated that the local authorities will activate the Emergency Operations Committee for these fires.
The forest fire affected the Verón Punta Cana area, on Circunvalación avenue, that is, on the road that connects the Boulevard Turístico del Este, with the Punta Cana avenue road, better known as "the old road". The fire is currently under control, according to Bruno Benítez, in charge of the Verón Punta Cana Risk and Disaster Management Department. He cited that they currently had a fire unit on-site while responding to other emergency calls.
He revealed that they have found the presence of Haitian nationals in the affected area and that when they felt the presence of the Firefighters units, with the lights on, they thought it was police and they fled. "We are following up and investigating this situation anyway," Benitez quoted. Another fire that occurred on the afternoon of Friday, March 10, displayed strong smoke that reduced visibility to traffic.