Two Air Force aircraft arrive at Verón-Punta Cana to fight fires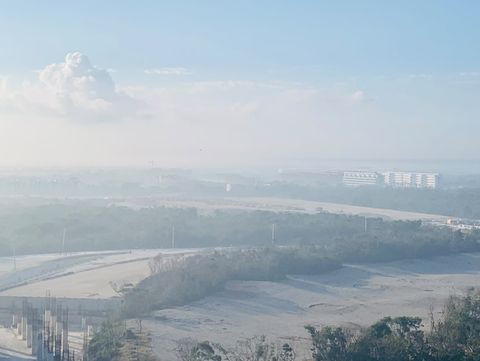 This Tuesday, two Air Force aircraft arrived in the Verón-Punta Cana District, which will join the efforts to combat forest fires, which have been affecting this entire demarcation for several weeks. This was reported by Bruno Benítez, in charge of the Risk and Disaster Management department of the Verón-Punta Cana Municipal Board. Likewise, a team of forest firefighters arrived. Yesterday, the district authorities reported that the work in the area had only been carried out with two trucks owned by the Fire Department, plus other vehicles from the Punta Cana International Airport and the Meliá hotel chain.
Last night some people thought that they could fall asleep again, after not feeling the intense smell of burning in several sectors, as soon as the sun went down. But everything remained an illusion because at dawn the batch of fires returned and with force. The residents of Verón-Punta Cana woke up today with streets and avenues covered in smoke. Again, the reports from Verón, Bávaro, Punta Cana, and Macao reflect the strong smoke as a consequence of these fires.
Yesterday, the Municipal Emergency Operations Committee was activated and the first announcement was the alleged arrest of four people (two Dominicans and two Haitians), whose names were not revealed. The inhabitants of this area continue with the anxiety of these fires, after more than two weeks of waking up under the smoke and the intense smell of burning.