Nine men are sent to preventive detention because they caused a fire in Punta Cana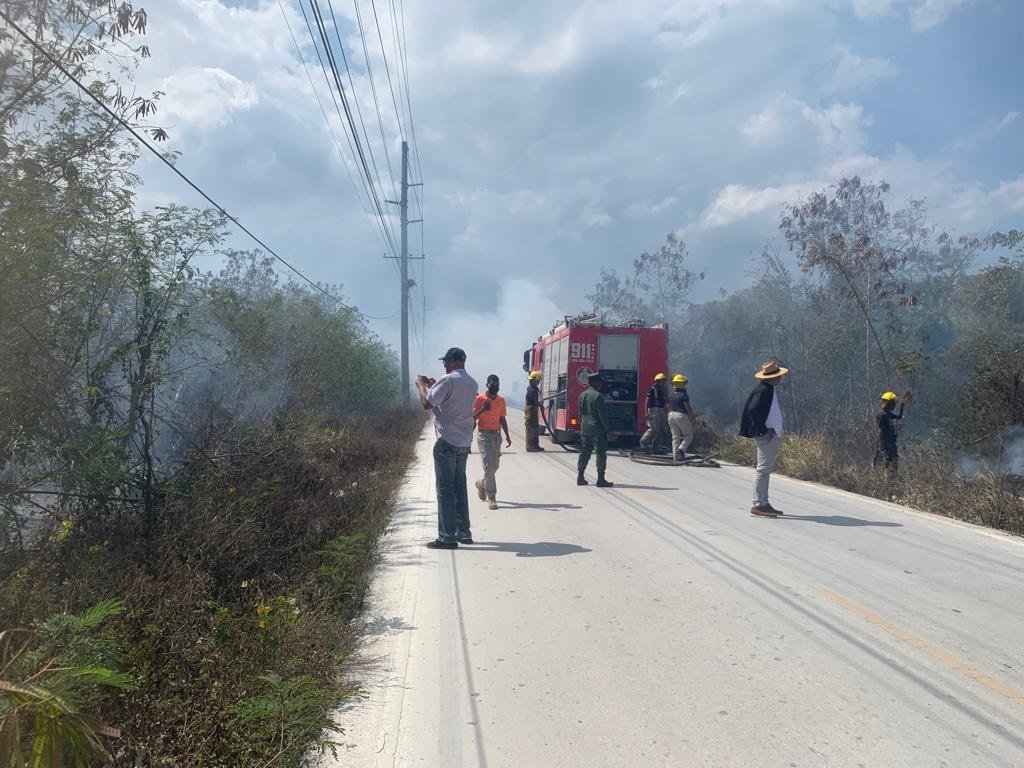 According to reports from the Ministry of the Environment, a group of nine men has been sent to preventive detention for a period of three months for allegedly causing a fire in a vacant lot in Punta Canta, located in the La Altagracia province, on March 14th. In a document released by the Specialized Attorney for the Defense of the Environment and Natural Resources (Proedemaren), it was specified that the men sent to preventive detention were Sacai Yambatis, José Chelo, Víctor Bautista, Rosemone Borilud, Asmod Nouel, Similcar Claudie Alian, Josué Ricardo, Meran Evpois, and Gonzalo Castillo.
The Investigating Court of the Judicial District of La Altagracia made the decision and ordered the defendants to comply with it at the Anamuya Rehabilitation Correction Center in Higüey.
Proedemaren affirmed that the group was caught in the act of committing the crime on March 14th when they intentionally set fire to the vacant lot, causing a cloud of smoke that affected the health of the residents of the area. Additionally, the smoke made it difficult for the flow of vehicle and pedestrian traffic.