Extensa Group launches Luxurious Palace Suites Downtown project in Punta Cana with US$38 million investment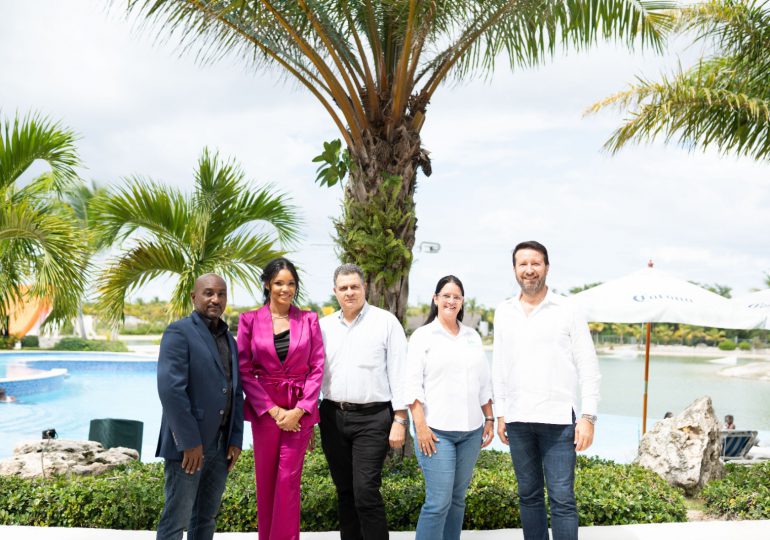 Punta Cana.- Extensa Group has launched the Palace Suites Downtown project with a substantial investment of US$38 million, marked by a public hearing held at Caribbean Lake Park. The Ministry of Environment and Natural Resources (MARENA) was also present at the event.
Palace Suites Downtown features 325 luxury suites in an alluring tourist concept situated in the downtown area of Punta Cana. The location is conveniently just 15 minutes from Punta Cana International Airport (AIPC), seven minutes from Cabeza de Toro Beach, 12 minutes from Macao Beach, three minutes from Jumbo, and four minutes from Plaza San Juan Shopping Center. Positioned next to Caribbean Lake, the hotel enjoys a privileged setting.
The project is backed by foreign investment led by executive investors Theodore Pop and David Martin. Esther Rodríguez Baicu leads the General Management. She revealed that the price per suite is approximately US$150,000.
The executive director of Extensa Group, Theodore Pop, disclosed that the hotel will employ around 250 individuals, contributing to the local economy through direct job opportunities. Extensa Group, a renowned real estate company, is dedicated to delivering successful projects.
Pop elaborated, "We aim for each client to achieve a significant return on their investment, which is the cornerstone of the project. Although clients may not reside on the premises, they can utilize their unit up to 60 times a year."
Palace Suites Downtown boasts a range of amenities, including a 500-meter Lobby, a Coworking space for collaborative meetings or telecommuting, a Sky Bar Lounge, a gym, a restaurant, an events room, a bar, a children's playground, laundry facilities, a children's pool, a central pool, and Valet Parking.
"We want our clients to maximize their profits. Our projects are developed with investors in mind, which is why we offer one of the highest capital gains in Punta Cana," added the executive director.
The payment plan for Palace Suites Downtown includes a reservation fee of US$3,000 and a 20% down payment upon signing the contract within 30 days. Additionally, during the construction phase, buyers have the option of a 40% down payment upon delivery.
Extensa Group aligns with CONFOTUR Law 158-01, allowing customers to benefit from a zero percent transfer rate and zero annual taxes for 15 years. Discounts include 10% off at Batu Restaurant, 20% off at Coco Bongo, and 25% off at Caribbean Lake Park for all suite purchasers. The suites are divided into type A and type B, offering various features like balconies, terraces, jacuzzis, and gardens, providing opportunities for relaxation and enjoyment.
This modern architectural concept is situated within the vibrant tourism center of Downtown Punta Cana. It invites residents and visitors alike to indulge in the sun, relaxation, and entertainment. The Dominican Republic continues to captivate tourists, earning its position as the number one Caribbean destination and ninth globally according to TripAdvisor's 2023 ranking.