Foreigner caught in AIPC with 76 drug capsules in his stomach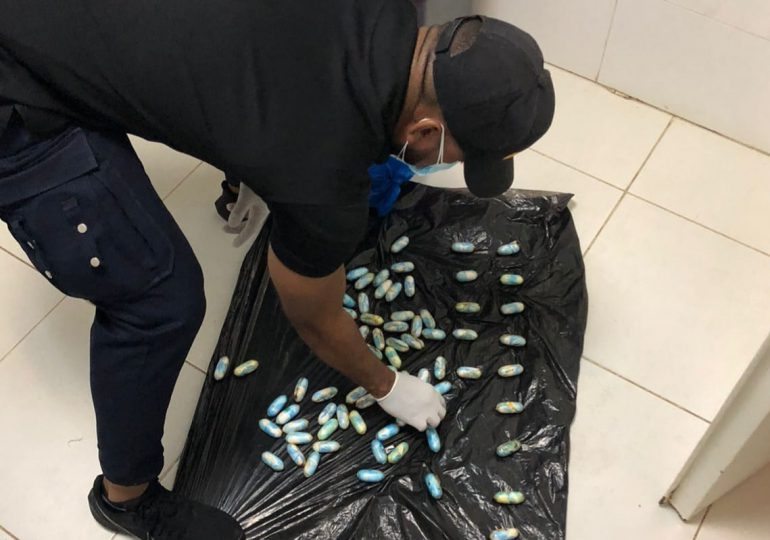 Punta Cana.- As part of their ongoing efforts to combat drug trafficking, agents from the National Drug Control Directorate (DNCD) and members of the Specialized Airport Security Corps, with the support of the Public Ministry, apprehended a Portuguese man attempting to leave the country with capsules presumably filled with cocaine concealed in his stomach.
The foreign national was apprehended at the Punta Cana International Airport in La Altagracia province while attempting to board a flight to Paris, France. During routine screening, foreign objects were detected in his digestive tract, prompting the standard protocol for such cases.
In the presence of a prosecutor and under their supervision, the accused was transported to a healthcare facility, where he underwent an X-ray examination that confirmed the presence of controlled substances. Subsequently, the process to expel the capsules began.
After several hours, the foreign national, now in the care of medical specialists, expelled a total of 76 bags, believed to contain cocaine, with a preliminary weight of 1.2 kilograms.
"The detained individual, who will be identified in due course, is being handed over to the authorities to face charges for violating Law 50-88 concerning drugs and controlled substances."
This arrest underscores the importance of strengthening intelligence work and enhancing surveillance and security controls at the country's airports and ports. The Public Ministry and the DNCD are continuing their investigation, and the seized substance has been sent to the Institute of Forensic Sciences (INACIF) for further analysis.