Barceló Bávaro Grand Resort begins its eighth edition of Culinary Week 2023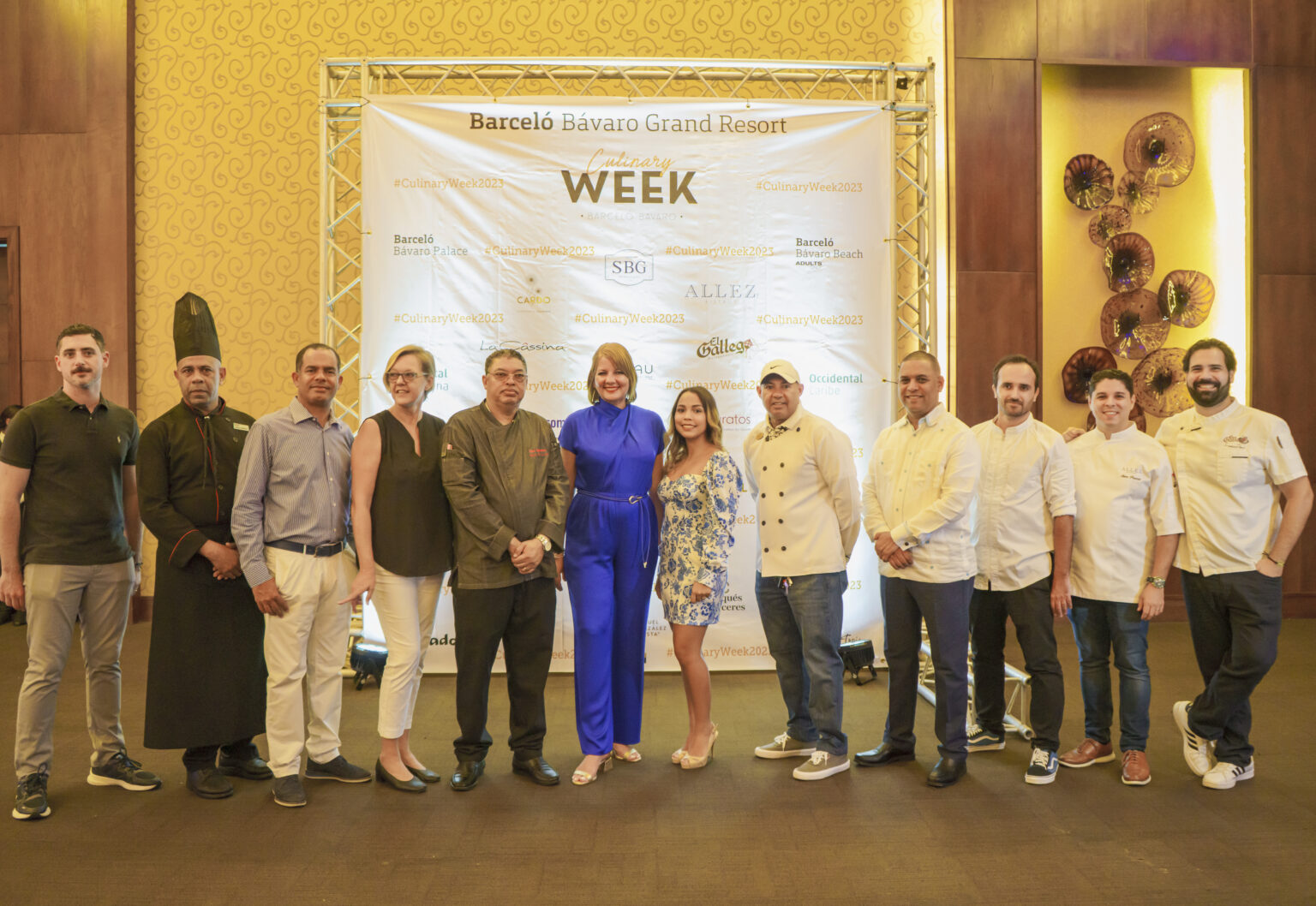 Bavaro.- Barceló Bávaro Grand Resort has kicked off its much-anticipated Culinary Week 2023, a gastronomic extravaganza that will captivate visitors until October 22, 2023. The event promises a delectable array of dinners prepared by esteemed national and international chefs, each with a unique theme.
Throughout the week, guests can embark on a culinary journey spanning Italian, Spanish, international, Mediterranean, Mexican, French, and gourmet Caribbean cuisines.
Zarina Montalvo, the Commercial Director of Barceló Bávaro Grand Resort, expressed, "Culinary Week is a testament to Barceló Bávaro Grand Resort's commitment to offering its guests the very best experiences, including the rich world of gastronomy, which is ingrained in our essence." She emphasized that the week-long event would showcase haute cuisine through seven themed dinners crafted by nine renowned chefs, taking diners on a tantalizing voyage through flavors.
Culinary Week 2023 commenced with an opening cocktail party where renowned sommelier Su Heng Lama, known as Sula Sommelier, conducted an engaging live wine-tasting session. The event program was unveiled in the presence of food enthusiasts, esteemed guests, invited luminaries, executives from the resort chain, and culinary experts.
The themed dinners will commence at La Comedie Restaurant, led by Chef Steve Provost from Allez Bistro restaurant in Santo Domingo, who will enchant diners with the finest French flavors.
Spanish cuisine aficionados can savor the best of Spain prepared by Chef Francis Pena from El Gallego restaurant at La Fuente on Tuesday, the 17th.
Wednesday, the 18th, will transport guests to the vibrant world of Mexican gastronomy at México Lindo restaurant, with Chef Miguel Sánchez, exclusively flown in from Mexico.
On Thursday, the 19th, the culinary journey continues at Chez Gourmet restaurant, where Chef Cristóbal Martos from La Cassina in Santo Domingo will showcase the diversity of Mediterranean gastronomy.
Friday, the 20th, will be a delightful tribute to Caribbean cuisine, helmed by the talented chefs of Barceló Bávaro Grand Resort and Occidental Caribe – Roberto De la Cruz, Hilario Martínez, and Nelson Minaya. They will curate a gourmet Caribbean feast at El Coral Restaurant.
Saturday, the 21st, will be an international flavor extravaganza at Chez Gourmet Restaurant, with Chef Gabriel Occelli from SBG Punta Cana restaurant leading the way.
To bring Culinary Week 2023 to a grand close, renowned Chef Nicolás Frigerio from Nipau restaurant will enchant diners with his culinary mastery in an Italian-inspired dinner on Sunday, the 22nd, at La Dolce Vita restaurant.