AMCHAMDR announces Ambassador's Golf Cup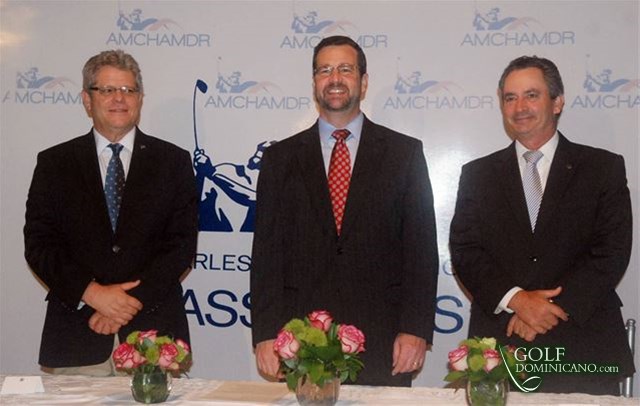 Gustavo Tavares, Patrick Dunn, William Malamud
Santo Domingo.- The American Chamber of Commerce (AMCHAMDR) on Thursday announced the 18th annual the 'Charles T. Manatt Ambassador's Cup' golf tournament, set for March 25 at Teeth of the Dog, Casa de Campo.
In a press conference, US Embassy commercial attaché Patrick Dunn stressed their support of the event, where AMCHAMDR president Gustavo Tavares and executive vice president William Malamud will accompany him in the opening tee-off.
Tavares called the tournament a catalyst for the best causes, a space to highlight the values ​​of the organization and promote the integration of partners.
"The Ambassador's Cup 2017 promotes the sustainability and good practices approach that governs AMCHAMDR, in accordance with our mission to contribute to socio-economic development, within a healthy environment and a stable business climate," the business leader said.
For Dunn, the initiative is important for the Dominican business community, hosting the tournament as an example of the ties between the US Embassy and AMCHAMDR. "It's a relationship that has been formed and consolidated during decades of joint work promoting trade and investment agendas between both countries."
As in previous years, Janiris De Peña, president of JDP Caribbean Golf, is in charge of the technical and organizational aspects of the tournament.
Complete gallery here:   Picture gallery
All photos Andrés Terrero.