Haina Port recertified on ships and facilities protection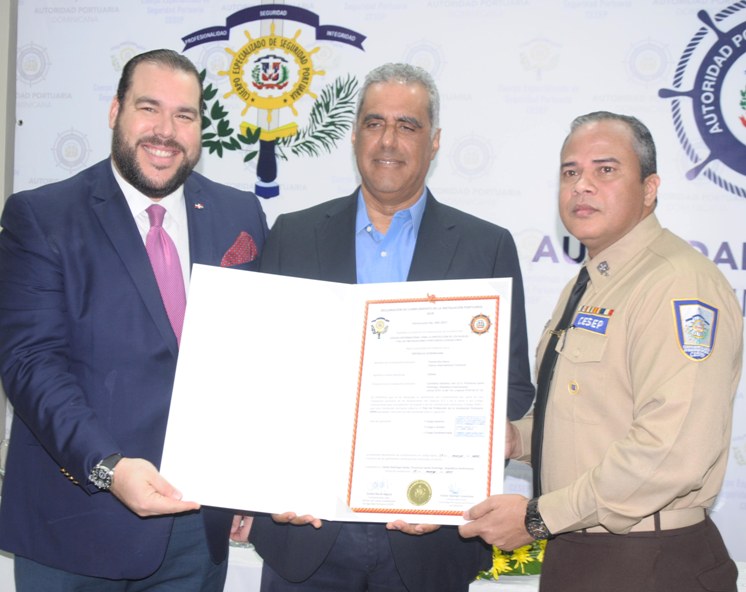 Víctor Gómez, Emilio Recio, Armando Rivas
Santo Domingo.-  Haina International Terminals (HIT), which operates Haina River Port, was recertified for compliance with the Ship and Facilities Protection Code (PBIP), confirming the management's under strict local and international culture of safety standards, equal to those of the most developed countries.
HIT operations vice president Armando Rivas handed the recertification to Dominican Port Authority (APD) director Victor Gomez and Port Security (CESEP) director Emilio Recio, during an activity at the CESEP Command and Control Center.
In a statement, the APD said the ISPS certification and recertification contributes to strengthen the Dominican ports system and boosts the country's maritime trade, as a result of audits and inspections to uphold the standards on port protection systems.
Rivas called Haina one of the country's most important multipurpose ports, in which modern equipment and infrastructure were obtained at a cost of more than US$70 million, to ensure the safety of the cargo and ships during their dockage.