Tourism Press elects national officers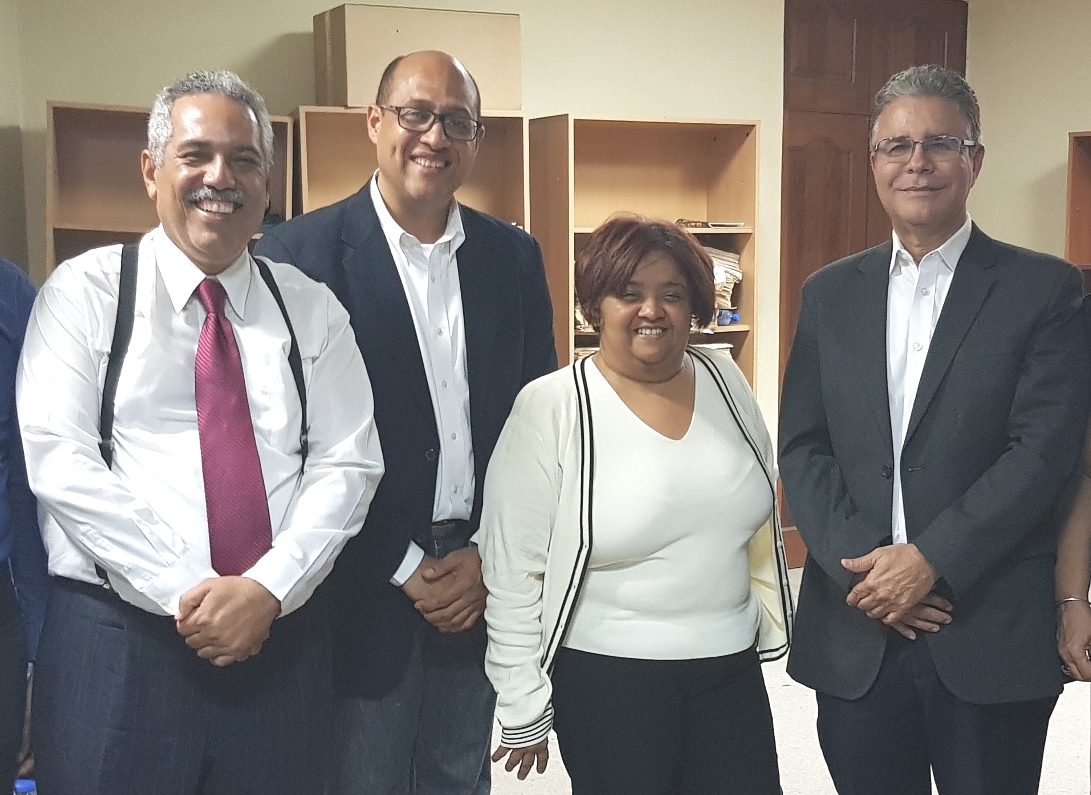 David La Hoz, Tony Arias Gil, Yenny Polanco Lovera, Luis José Chávez
Santo Domingo.- The ticket Avance Institucional, headed by Luis José Chávez on Wed. won the Dominican Tourism Press Association (Adompretur) elections, with 258 votes (62%) against 157 (38%) for Accion Institucional, headed by Tony Arias Gil.
"Preliminary data provided by Adompretur's electoral commission placed Advance Institucional as the victor in Santo Domingo, Santiago, Puerto Plata, La Romana, Higuey, Bávaro-Punta Cana, María Trinidad Sánchez and Pedernales," the guild said in an emailed statement.
Chavez is accompanied by Manuel Quiroz, vice president; Millizen Uribe, general secretary; José María Reyes, director of Institutional relations; Yenny Polanco Lovera, director of culture and tourism; Joseph Ramón Torres, director of regional affairs; Wendy Mora, director of Events; Esteban Valdivia, director of professional training; Blanca Gonzáles, Director of Public Relations; Ramón Chávez, Finance director and Rosa Grullón, institutional marketing director.
The Ethics Committee is formed by Manuel Quiterio Cedeño, president; Hector Minaya, secretary; and Cándida Acosta, Yamirys Liriano and Héctor Romero.