Caribbean Tourism Exchange 2017 honors personalities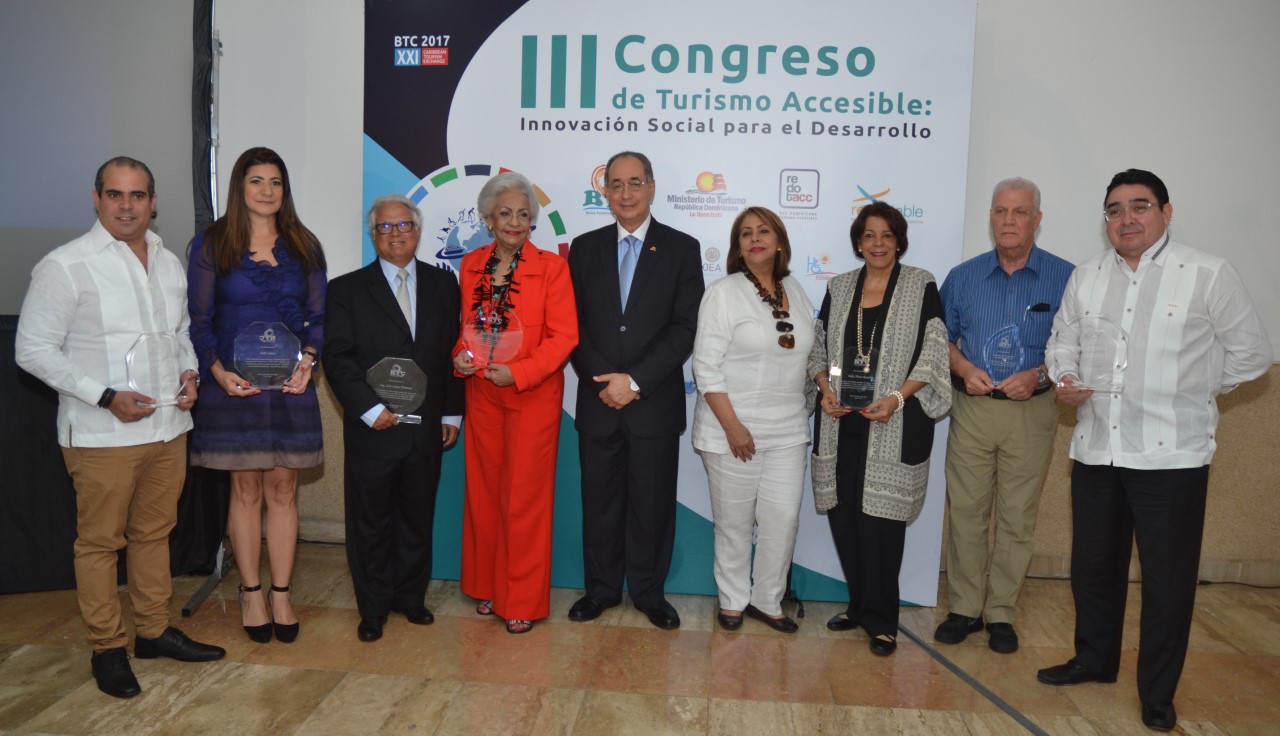 Luis Felipe Aquino, Luisa de Aquino together with the recognized personalities.
SD.- The annual Caribbean Tourism Exchange 2017 last w recognized several personalities for their contributions to the national tourism sector.
BTC president Luis Felipe Aquino and his wife Luisa María, general director of the entity headed the event now in its 21st year.
"Their career and contribution in favor of the Dominican tourism, those personalities in different areas have made important contributions that have favored the development and consolidation of the industry," Aquino said in the event held in the Dominican Fiesta hotel.
Luis López, Miguel Calzada, Esperanza Lithgow, Luisa Féliz, Julia Abreu, Reynaldo Caminero, Álvaro De la Espriella were recognized in the gathering marked by friendliness among executives and stakeholders of the national tourism industry.