Punta Cana Airport works to handle 7.4M travelers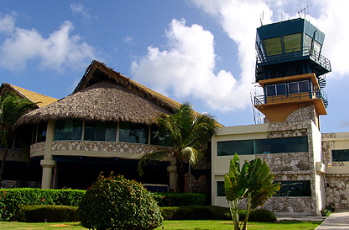 SD.- Punta Cana group vice president for business, Frank Elías Rainieri, on Monday said Punta Cana International Airport, last year was ranked the region's number one in quality and service.
He said the Group manages the terminal as if it was a hotel. "It's the first thing tourists see when they arrive and the last when they depart."
"It's number one in the country, third in the Caribbean and the second among international passengers. This year we expect 7.4 million people; So that we all understand the importance of this airport, the one in Atlanta, which moved 100 million people worldwide, moved nine million people internationally and we are going to move 7.4 during the year," Rainieri said.