Barceló launches Package Bookings powered by Expedia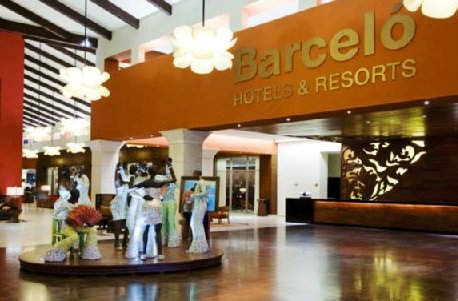 Bellevue, Wash. – 18 July, 2017 – The Expedia group and Barceló Hotel Group have announced a strategic technology partnership whereby Expedia's world-class dynamic packaging platform now powers www.barcelo.com<http://www.barcelo.com>, helping drive incremental demand for the global hotel chain. Expedia's package bookings typically drive twice the length of stay and booking window, and half the cancellations of standalone bookings – a direct booking benefit Barceló properties will now enjoy.
Barceló, which has a strong presence in Europe, Latin America and the Caribbean, is comprised of four brands in 20 countries. By leveraging Expedia's best-in-class technology, the company's new package booking option will enable its consumers booking on Barceló's US and UK points-of-sale to combine their Barceló hotel with a flight booking from one of more than 500 Expedia airline partners, driving incremental demand and revenue for the hotel group.
"This new collaboration with Expedia is a natural fit for us, allowing us to offer consumers an unrivalled dynamic packaging experience from our own website.  Expedia is a leader in technology and our objective here is to explore how Barceló and Expedia can evolve beyond the existing distribution relationship in order to grow business for our owners," said Raul Gonzalez, CEO, Barceló Hotel Group.
"The launch of the Barceló collaboration is a clear sign that our heavy investment in technology innovation is paying off for our hotel partners.  Momentum is building as our chain partners collaborate with us on these ground-breaking initiatives to deliver value beyond traditional distribution," said Cyril Ranque, President, Lodging Partner Services, the Expedia group.  "Our goal is to drive as much value for our hotel partners, like Barceló, as we can, harnessing Expedia's strengths in technology, marketing and data."
Live now on Barceló's U.S. and U.K. sites, the offering will roll out globally in the coming months. The collaboration is the second of its kind, with Expedia also powering Marriott International, Inc.'s "Vacations by Marriott" site as well.