Juan Luis Guerra, Justin Timberlake in 20th Presidente Fest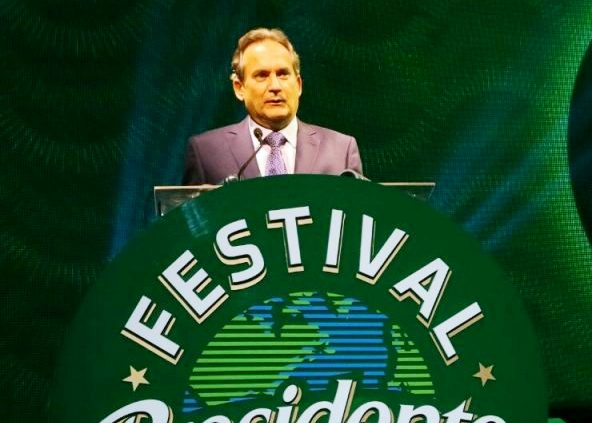 F. Leon. Photo elnuevodiario.com.do
Santo Domingo.- The Cerveceria Nacional Dominicana (CND) in a Tuesday night press conference announced that performers J Balbin, Ozuna, Juan Luis Guerra, Ricky Martin, Justin Timberlake, Zion and Lenox, Wisin, Farruco, Carlos Vives, Nicky Jam and Maluma, will form part of Festival Presidente's 20th year.
Part of the Dominican attractions that will rise to the stage are El Alfa, El Mayor, Mozart La Para El Lapiz, Mark B, La Salsa Revolution and Chiquito Team Band. Rap will be represented by Bad Bonny and Bryan Myers.
"These 20 years of the Festival will serve to give the public another spectacular edition with an unrivaled billboard for the Dominican people," Brewery CEO Franklin León said of the bash from Nov. 3 to 5 at the Olympic Stadium.