Highland city readies annual Ecotourism Fair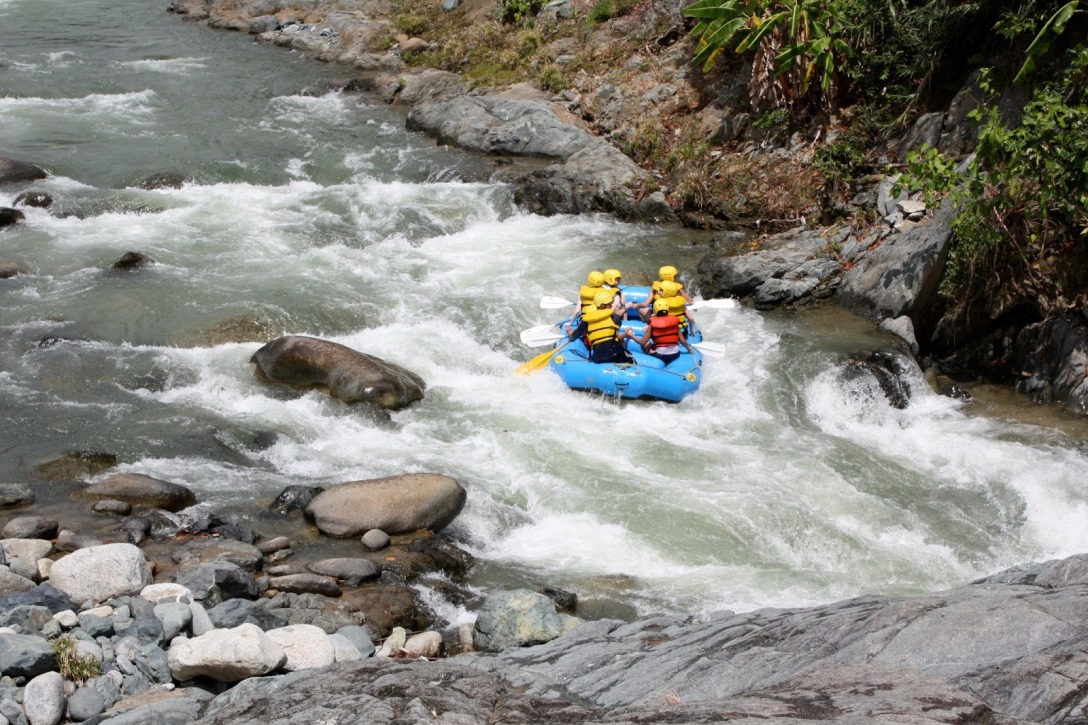 Wild ride the Yaque
Jarabacoa, Dominican Republic.- The work advances to stage the World Ecotourism and Production Fair, from Nov.16 to 26 in central La Vega province, the organizes announced Thurs.
"The second annual Fair is progressing as scheduled," said Science and Art Foundation president Jacqueline Boin.
"The event is being set up on a beautiful cattle ranch surrounded by beautiful mountains and surrounded by the Jimenoa River in the Buena Vista Municipal District. All its construction will be done following an innovative design, and incorporating the vernacular in materials and construction, " Boin said.
She said the fair organizers include local, provincial and national government agencies, regional and global cooperation agencies, chambers of commerce and embassies committed to raising awareness of the country's biological and cultural diversity.
"Conferences will be held where representatives from invited countries will exchange ideas and experiences on sustainable tourism and production, cultural and biological diversity, land management, disaster risk reduction, municipal management and green cities," she said, adding that the Foreign Ministry will also promote the activity.