Santo Domingo's myriad cuisine for many tastes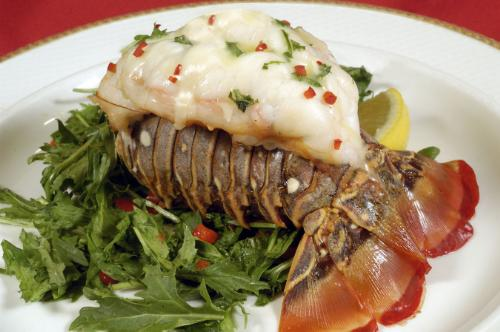 Santo Domingo (Globe Newswire) — Culinary travel is a trend that's here to stay, with an estimated 22 million Americans expected to embark on a foodie vacation in the next year, according to a recent survey by AAA. Whether you prefer sophisticated dining with an intimate ambiance or a plateful of arroz and crispy fried tostones from a local mom-and-pop establishment, Dominican Republic's capital city is the foodie hub for a mouthwatering getaway.
"Food is an integral part of Dominican culture and visitors to the country are sure to find a dish to suit their taste," said Magaly Toribio, Marketing Advisor for the Dominican Republic Ministry of Tourism. "Santo Domingo is a city filled with world-class restaurants and historic charm, making it the ideal setting for a cultural and food-focused vacation."
The best way to explore Santo Domingo is with a fork and knife. Eating out is big in Santo Domingo, a city that lives to socialize until the early hours of the morning. With evolving flavors, a lively gastronomy scene and new ways to enjoy the cuisine, including food trucks, vegan restaurants and fare from all over the world, there's something for every appetite.
A Taste of Traditional Fare
A traditional Dominican breakfast includes eggs, fried salami, mangú (mashed green plantains) and queso frito (fried cheese). Breakfast places abound, offering a steaming cup of creamy Dominican coffee or fresh-squeezed juices to accompany your meal. Tropical juices are regularly available in fresh-picked fruit flavors including passion fruit, guava, pineapple, mango and papaya.
The local food is all about the seasoning: cilantro, oregano, garlic, onions, peppers, tomatoes, capers and olives are common ingredients you'll find in many of the country's most popular dishes, including la bandera. Translated as "the flag," this traditional lunch consists of white rice, stewed beans and chicken or beef. Other traditional foods include pork rinds, moro (a mixture of rice with grains, beans and peas), mofongo (mashed plantains with garlic, deep fried pork or shrimp), fish with coconut, stewed goat and sancocho (beef stew).
At the end of a meal, don't pass up the opportunity to satisfy your sweet tooth. Local bakeries and sweets shops tempt tourists with delectable desserts loved by locals, from flan to bread pudding, as well as fruit flavored treats featuring fresh local guava and coconut. One of the most popular treats is jalao, a sweet ball made of dried coconut, honey and ginger that offers a fresh taste with a chewy texture.
Fine Dining with International Flair
Santo Domingo is a must-visit city for aficionados of imaginative, experimental cuisine—the capital has more restaurants than any other city in the Caribbean, and visitors can find cuisines from all over the world. Dominican Republic is also home to multiple AAA 4-Diamond Restaurants and James Beard-winning chefs. The capital's restauranteurs are frequently honored for their unique fusions of international flavors. Santo Domingo boasts endless options for all palates, whether you're craving fresh naan and curry or a plate of schnitzel and sausage.
Restaurants on the Malecón promenade offer million-dollar seaside views to accompany your meal. In the Colonial City, a UNESCO World Heritage Site and picturesque grid of cobblestone streets dating back to the fifteenth century, some of the city's finest restaurants offer an elegant ambiance while serving high-end French and European fare. Elsewhere in the capital, fine dining establishments serve high-concept Dominican and international foods in a contemporary, urban setting.
Food from the Source
Dominican Republic is famous for its production of tasty treats. In fact, many of the country's exports are food products, including some of the world's finest cocoa, coffee, sugar, ginger, mangos and rum. Some of the region's most fertile soil is found in Dominican Republic, creating ideal growing conditions for fine coffee, cocoa, tobacco, sugar, ginger and other Caribbean staples. Whether through traditional Dominican cuisine, an award-winning restaurant or an immersive cultural excursion, guests looking for true foodie experiences will not be disappointed.
To learn more and begin planning your gastronomic getaway, visit www.GoDominicanRepublic.com.
About Dominican Republic
Surrounded by the Atlantic Ocean on the north and the Caribbean Sea on the south, our lush tropical and paradisiacal country boasts nearly 1,000 miles of coastline, magnificent resorts and hotels, and a variety of sports, recreation and entertainment options. Here you can dance to the pulse pounding thrill of the merengue, renew in our luxurious and diverse accommodations, explore ancient relics of centuries past, delight in delicious Dominican gastronomy or enjoy ecotourism adventures in our magnificent national parks, mountain ranges, rivers and beaches.
Known for our warm and hospitable people, Dominican Republic is a destination like no other, featuring astounding nature, intriguing history and rich cultural experiences like music, art and festivals, plus uniquely Dominican specialties such as cigars, rum, chocolate, coffee, merengue, amber and larimar.
Dominican Republic features the best beaches, fascinating history and culture, and is a chosen escape for celebrities, couples and families alike.  Visit Dominican Republic Ministry of Tourism's official website at: www.GoDominicanRepublic.com.