Lyle O. Reitzel Gallery NY/SD CONTEXT Art Miami 2017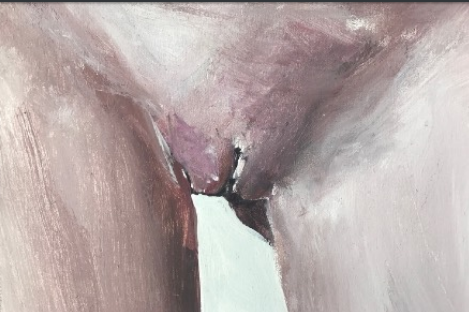 "Good Morning Babilonia" - Santiago Ydañez
Miami.- Lyle O. Reitzel Gallery celebrates its sixth consecutive year as part of the selected galleries to
participate in the prestigious CONTEXT Art Miami 2017 during Art Basel, taking place on December
5-10, at their new location on One Herald Plaza, Biscayne Bay.
LOR Gallery proudly presents a rigorous, high-impact selection of artists, among them Uruguayan
master Ignacio Iturria, winner of the 1995 Venice Biennale (Cassa di Risparmio di Venezia Prize) and
currently exhibiting in the Neuberger Museum of Art New York, presenting his brand new and playful
piece "El Lobo".
Also included is the monumental piece "Todos Por el País Hembra, Rebelde y
Caprichoso" by Cuban icon José Bedia, who recently exhibited "Fieldworks" at the Museum of Fort
Lauderdale alongside contemporary legend Anselm Kiefer; Cuban American master Luis Cruz Azaceta,
whose work belongs in the Whitney Museum of Art and MoMA's permanent collections, showcasing
works on paper from his "Swimming To Havana" series; Victor Rodriguez (Mexico), First Prize at the
2002 Museo Tamayo Biennale, with the controversial "Kennedy Dodecahedron"; and Miami based
Haitian artist Edouard Duval-Carriè, who in recent times exhibited in the Museum of North Miami, with
the mystical "El Extraño Mundo de los Zombies".
One of the highlights is the inclusion of Spanish contemporary artist Santiago Ydáñez, part of Museo Nacional Centro de Arte Reina Sofía's permanent collection, bringing a never before seen piece titled "1, 2, 3 Patines."
As part of the group show, an exquisite medley of four generations of Dominican artists featuring Parisestablished
José García Cordero, recipient of the Gold Merit Medal granted by the French Senate, with
a statement piece from his new series "Estancias Placenteras"; New York based Dominican artist
Scherezade Garcia, who at the moment is part of Pacific Standard Time: LA/LA by the Getty Foundation
at MoLAA, with her piece "Stripes and Fireworks"; Gerard Ellis, awarded First Prize of the Centro Leon
Biennale, with his eccentric "Our Latest Breed", and Tania Marmolejo, former creative for MTV, PBS,
Hyperion/Disney, and Scholastic Books with her big-eyed "The Reluctant Goddess."
CONTEXT is the sister fair to Art Miami whose open atmosphere creates a meaningful dialogue
between artists, galleries and collectors while providing the ultimate platform for established and
emerging galleries to showcase their talents. Eighty international galleries, vetted by the CONTEXT
Selection Committee, exhibit highlights from their gallery programs, solo artist exhibitions and curated
projects.
Lyle O. Reitzel has been operating in the international art scene for almost 25 years from its Santo
Domingo headquarters to the world, with a branch in Wynwood Miami from 2005 to 2010, and its new
venture with New York space established in 2016.
Venue: Art Miami, LLC, 48 NW 29th Street, Miami, FL 33127
LOR Gallery Booth: C216
L