US Embassy to host 'Sabor USA in Restaurants'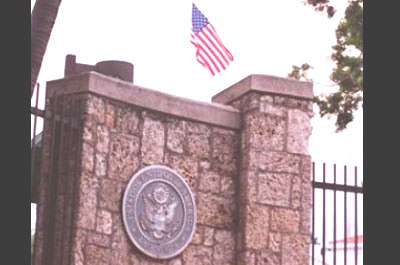 Santo Domingo.- From Dec. 7 to 17, the United States Embassy will gather Santo Domingo restaurants for the first "Flavor USA en the Restaurants," a gastronomic event for Dominicans to learn about the ingredients coming from the US that serves as an exceptional base for their favorite dishes.
Diners can visit the participating restaurants during their regular hours, receive a Sabor USA' passport and obtain coupons at each establishment. They can send photos of their passport to [email protected] to participate in a raffle and win prizes, including gift certificates for lunches and dinners.
"Those who visit participating establishments can obtain additional entries in the raffle by sharing photos of their food on social networks with the hashtag #saborusard and mentioning the restaurant," the US Embassy said in an emailed statement.
Video posts on the networks will receive three raffle tickets and could give the user the opportunity to be a spokesperson for American food in the future.
The sponsor restaurants that will award gift certificates to the winners: Applebee's, Bistro KC, Catalonia Santo Domingo with its Filigrana and Pearl Urban Lounge restaurants, La Rosticería, Mijas, Outback Steakhouse, Pura Tasca, Samurai, Takumi at Weston Suites Hotel, Tony Romas in Bella Vista and Victoria by Porter House.
More: Asadero Los Argentinos, Hotel JW Marriot with Winston Gril & Patio and Vertygo 101 Lounge & Bar, La Atarazana, La Cassina, La Dolcerie, Mila, Pier 47, Shorthorn and Sonoma Bistro.
More information: do.usembassy.gov/saborusa-rd.