Tourism Press presents new board in Florida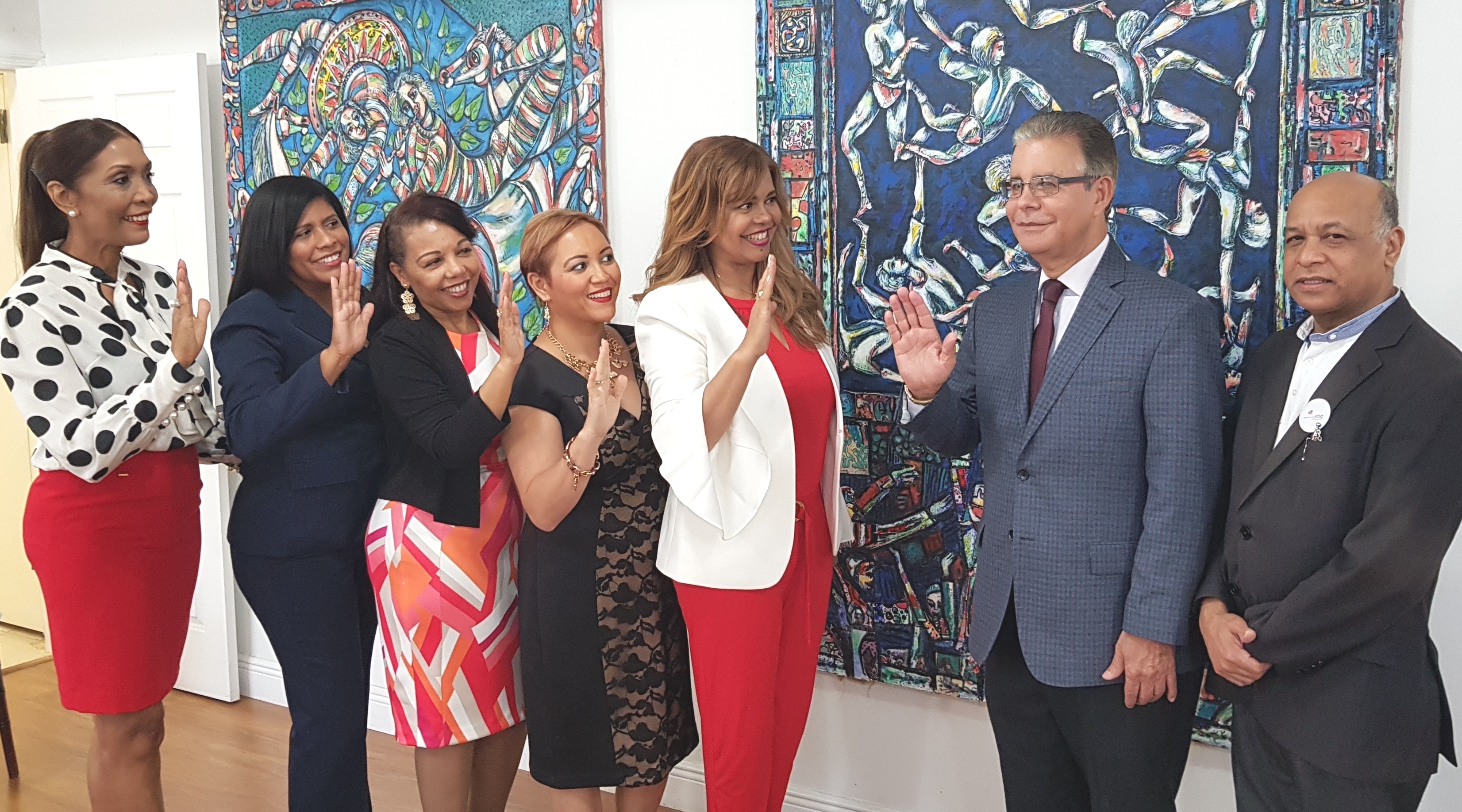 Luis J. Chavez swears in Matty Frías and board members.
Miami.- The Dominican Tourism Press Association (Adompretur) recently introduced the new board for its affiliate in Florida, headed by journalist Matty Frías, who pledged to project Dominican tourism in the US.
The management team will also include Gheidy De La Cruz, Wendy Arias, Rose Mary Santana, Mirqueya Araujo, and Dania Santana.
Also Sonia Quezada, Moisés Mañón, Yaniris Felipe and Maura Alcántara.
Adompretur president Luis José Chávez headed the event, accompanied by Yenny Polanco and consul in Florida, Miguel Ángel Rodríguez, who urged the new members to project Dominican Republic's best tourism product and instill community pride among Dominican in Florida.