Business Lunch Program marks 10 years with a Golf 1st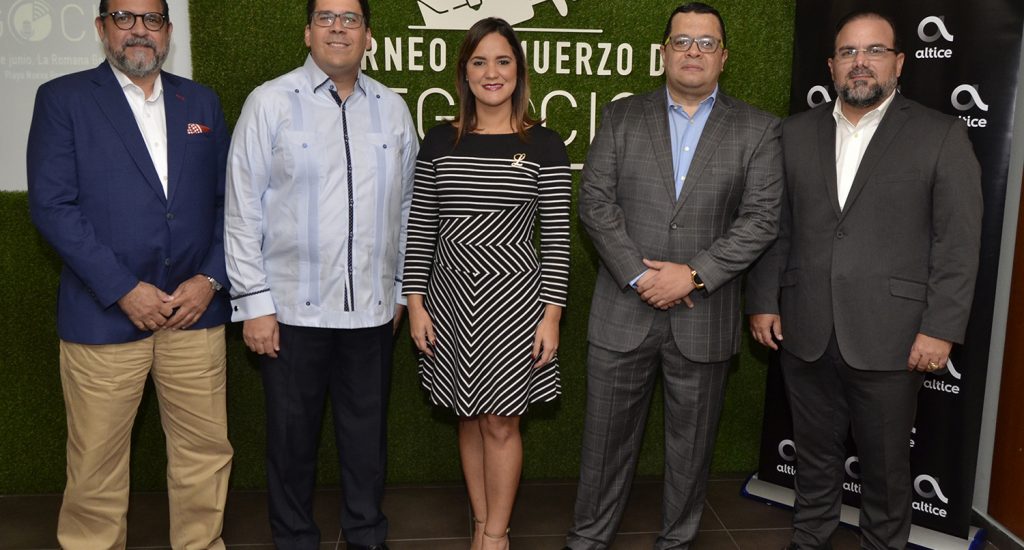 Executives.
Santo Domingo.- The heads of the Business Lunch Program, accompanied by executives from specialized media, golfers, business leaders and sponsor brands held a meeting to announce the details of the Dominican Republic's 1st Business Golf, to mark its 10th anniversary.
José Luis Ravelo and Rafael Fernández announced the business tournament set for Saturday, June 16 at the exclusive La Romana Golf Club links, part of the Nueva Romana resort.
Ravelo, Business Lunch founding partner in his keynote speech stressed that the support for the tournament reflects what has been a constant since the program began 10 years ago, by companies and their brands, "which have found in this space a place where performance and good business practices stand out, contributing to our country's commercial development."