Punta Cana region sheds 'homophobic' label: LGBT guide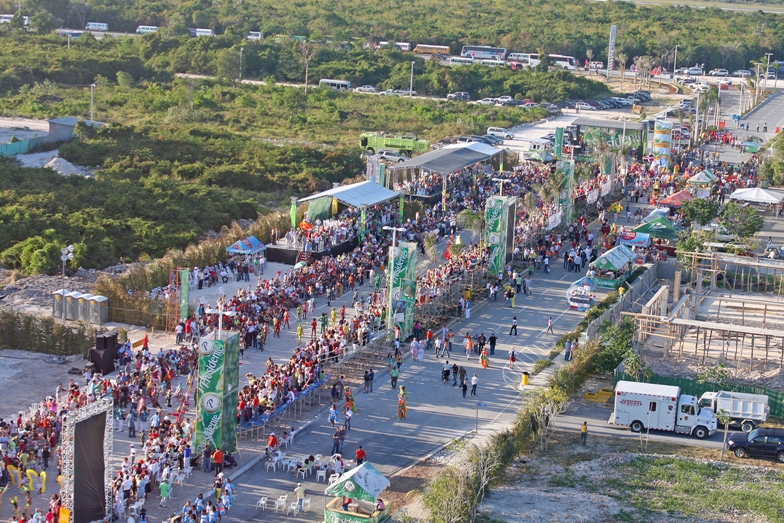 Punta Cana Carnaval
Press Release
Santo Domingo.- HomeToGo has produced a special guide to the top 50 trending destinations for celebrating LGBT Pride this year. By examining search volume and occupancy rates during Pride on a year-on-year basis, HomeToGo was able to identify 50 cities whose Pride events are enjoying the most exciting annual growth.
The results show that more recently established celebrations outside of the largest metropolitan centers are the fastest growing.
After evaluating hundreds of locations around the world, the final shortlist comprises 50 cities that perform strongly in each of the following categories: Strong year-on-year growth of Pride festivities, an impressive offering of LGBT events throughout the year, a vibrant LGBT nightlife, LGBT-friendly locals, and a decent amount of affordable LGBT-friendly accommodations. Washington, D.C is the queen of this year's ranking, closely followed by Sydney and Miami.
"Each year, people from all over the world travel to celebrate Pride. Often, the biggest celebrations in New York or London come to mind first, yet there are so many amazing Pride destinations offering visitors a unique and unforgettable experience. We wanted to explore these trending Pride destinations, and were thrilled to see such impressive YoY growth in searches for them," said Head of Inbound Marketing, Joanna Booth. "We are excited to present this guide of trending Pride destinations, as it reflects our mission to help people find and book the best travel accommodation in every location."
"Pride celebrations contribute to greater awareness and understanding of LGBTQ people within their communities and also allow LGBTQ travelers to connect with locals in a positive way," added IGLTA President & CEO John Tanzella. "We'd like to make a special mention of Caribbean Pride in Punta Cana given that the entire region is often written off as homophobic and places working to change that perception deserve support."
Punta Cana (50th) Place scores:
Growth…………..7.30
LGBT Events…. .5.00
LGBT Nightlife…5.21
LGBT-  Friendly…5.00
Accom. Score……7.07
Total Score……..29.58