Dominican Free Zones select new board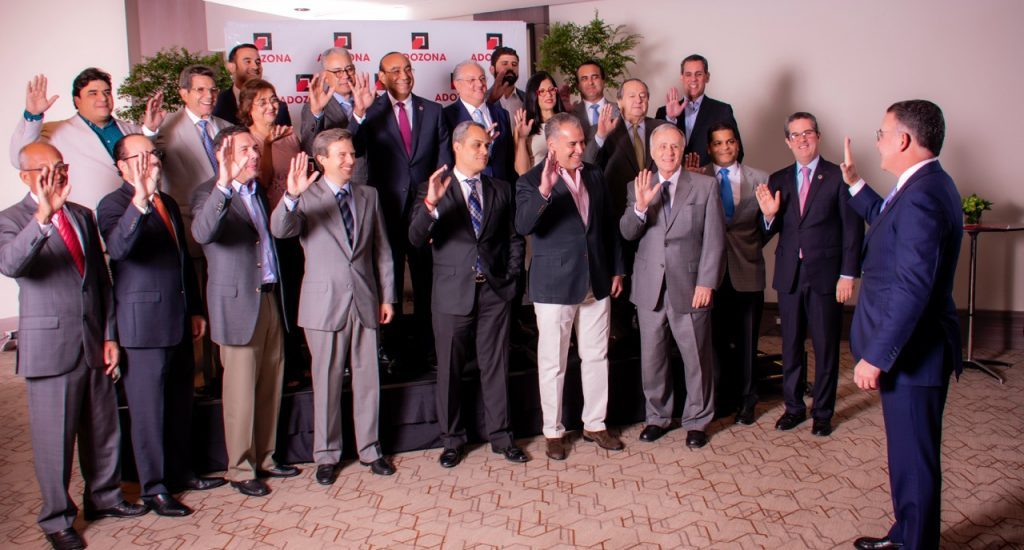 Santo Domingo.- The Dominican Free Zones Association (ADOZONA) on Wed. elected its board of directors for the period 2019-2021, headed by Federico Dominguez Aristy for a second consecutive term.
The new governing body was sworn in during the ASOZONA general assembly.
Board: Pedro Manuel García, first vice president; Miguel Lama, Ricardo Pérez and Claudia Pellerano, as vice-presidents; Luis José Bonilla, secretary; Marcos Cabral, deputy secretary; Eduardo Bogaert, treasurer; and Agustina Estévez, vice-treasurer.
Also Jaime Ramírez, Augusto Reyes, César Cabral, Juan Carlos Contreras, Carlos Flaquer, Martin Rivas Jr, Luis Emilio Rodríguez, Luis Angarita, Celso Marranzini and David Crow, as vocals; José Tomas Contreras and Aquiles Bermúdez, as special members and past presidents.