Investments in DR will increase if there are incentives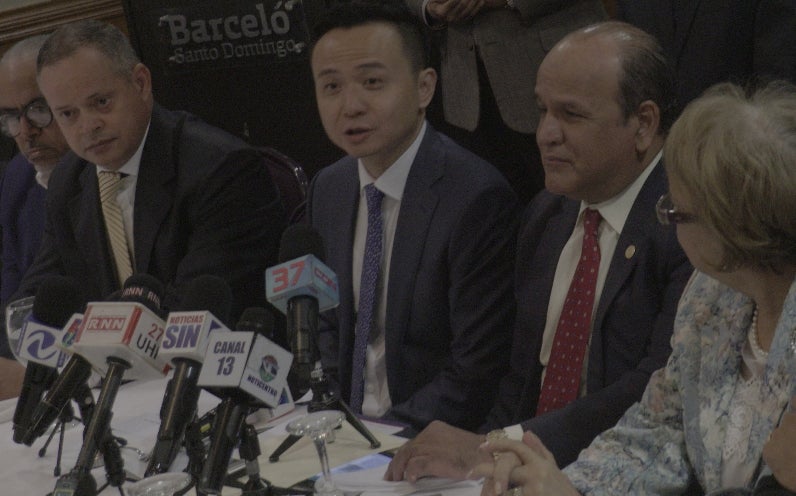 Chinese ambassador with merchants. ELIESER TAPIA
SANTO DOMINGO.- The ambassador of the People's Republic of China in the country said yesterday that for the country to have more Chinese investment, it is necessary to increase the attractiveness with preferential policies and incentives for foreign investment, guarantee its income and political harmony in terms of bilateral relations
"For the Chinese to make investments in the country there needs to be increased trust and to know more about the situation of the country and above all to make a feasibility study," said Zhang Run.
The diplomat spoke in these terms during a breakfast with merchants at the Barceló Lina hotel, with the aim of strengthening commercial and business ties between the Dominican Federation of Merchants and the People's Republic of China to increase imports and exports in both directions.
Exports
Regarding exports, the Asian ambassador reported that in the first half of this year trade between the two countries increased by 44 percent.
Chinese exports to the country increased by 24 percent and exports from the Dominican Republic to China increased by 274.6 percent with an amount of 270 million dollars.
Commerce
– Annual data 
Dominican imports from China increased from US $ 1,730,110 in 2013 to US $ 2,378,950 in 2017. While exports in the same period went from US $ 216,020 to US $ 85,720.