Great Place to Work® recognizes DHL Dominican Republic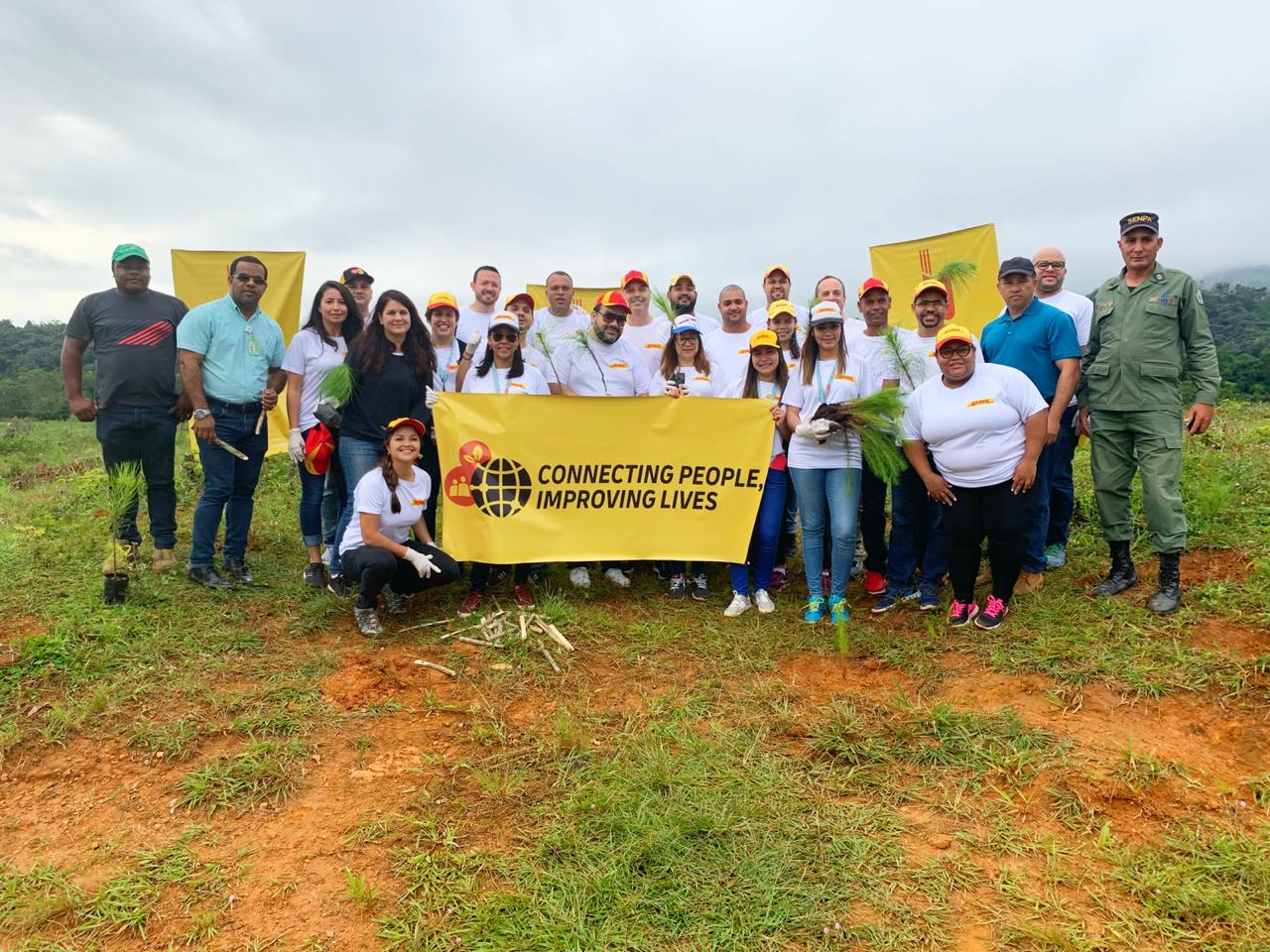 Press Release
Santo Domingo.- Great Place to Work® Institute Central America and Caribbean and Estrategia & Negocios magazine presented their 2019 Great Place to Work in the Caribbean ranking. This year, DHL Dominican Republic was awarded in two categories: Great Place to Work® in Dominican Republic and Great Place to Work® in the Caribbean.
How are the results measured? An organizational study measures behaviors, practices and work environment. The metrics are obtained through the responses of more than 136,000 employees who are surveyed in Central America and Caribbean, utilizing the Institute's methodology and application of two tools: Trust Index® and Culture Audit®.
"We are incredibly honored by the Institute's acknowledgement as it will greatly impact our team and workplace culture," shared Octavio Fonseca, Country Manager at DHL Dominican Republic. "We are convinced that the success of the organization is due to our people and that is why this certification is so important for us. We strive to work and implement action plans that will better our people and day-to-day operations."
"This is a true testament of the effort we have invested in making DHL a place where our employees can enjoy coming to work, be appreciated for their invaluable contributions, honest feedback, develop professionally and reach their full potential," said Christine Nashick, CEO Caribbean and CMO Americas for DHL Express.
DHL Plants 2,000 Trees in Altagracia, Dominican Republic
DHL held a tree planting activity in Villa Altagracia, a city 90 minutes away from Santo Domingo. The group planted 2,000 trees as part of their "Plant a Million Trees" initiative, adding to the more than 24,000 trees already planted in the Americas Region since 2017.
The DHL "Plant a Million Trees" initiative is part of its GoGreen and Zero-Emissions by 2050 plan, which calls for the company to certify 80 percent of its employees as GoGreen specialists and get them involved in its climate protection activities by 2050. This includes joining partners to plant one million trees globally every year to protect the environment. Since 2017, DHL has planted 1.05 million trees globally.
DHL – The logistics company for the world
DHL is the leading global brand in the logistics industry. Our DHL family of divisions offer an unrivalled portfolio of logistics services ranging from national and international parcel delivery, e-commerce shipping and fulfillment solutions, international express, road, air and ocean transport to industrial supply chain management. With about 380,000 employees in more than 220 countries and territories worldwide, DHL connects people and businesses securely and reliably, enabling global trade flows. With specialized solutions for growth markets and industries including technology, life sciences and healthcare, energy, automotive and retail, a proven commitment to corporate responsibility and an unrivalled presence in developing markets, DHL is decisively positioned as "The logistics company for the world".
DHL is part of Deutsche Post DHL Group. The Group generated revenues of more than 61 billion euros in 2018.